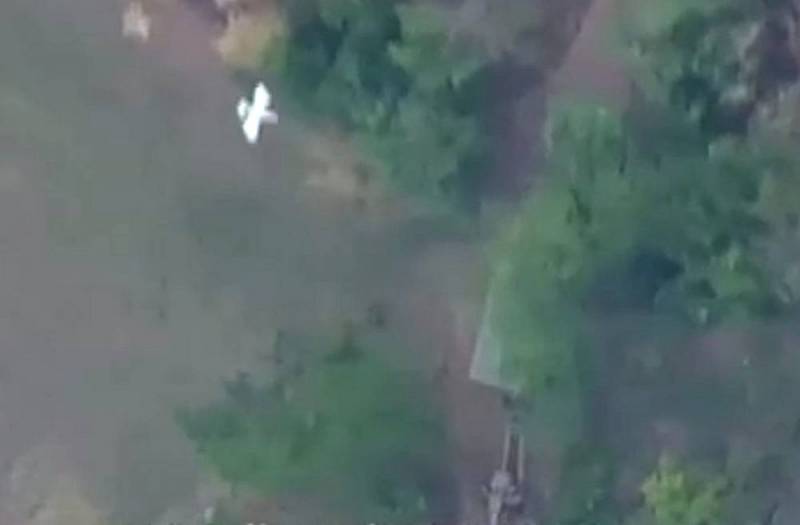 A video appeared on social networks showing the defeat of the American M109 self-propelled artillery mount with the help of the Russian Lancet loitering kamikaze drone.
The video shows how, after a Russian drone hit a western self-propelled gun, the self-propelled gun ignited and clouds of smoke appeared above the installation.
Meanwhile, according to the Russian military department on November 2, two Ukrainian battalions attempted a breakthrough in the settlements of Yagodnoe, Nikolaevka, Orlyanka in the Kharkov region and Kuzemovka in the LPR. However, thanks to the coordinated actions of the allied forces, the enemy was driven back to their original positions. The RF Armed Forces destroyed about 150 Ukronazis, six tanks, five infantry fighting vehicles and 10 vehicles in these areas.
Along with this, Russian units thwarted attempts by the Armed Forces of Ukraine to organize an offensive in the areas of Makeevka, Ploschanka and Chervonopopovka in the LPR. With the help of long-range artillery of the RF Armed Forces, as well as army and attack aircraft, the active actions of Ukrainian formations were suppressed. As a result, two tanks, two infantry fighting vehicles, five pickup trucks, two cars were hit and about 250 servicemen of the Armed Forces of Ukraine were destroyed.
In the area of ​​​​the settlement of Malye Prokhody, Kharkiv region, during a counter-battery confrontation, a Ukrainian platoon of the Hurricane missile defense system was fired.