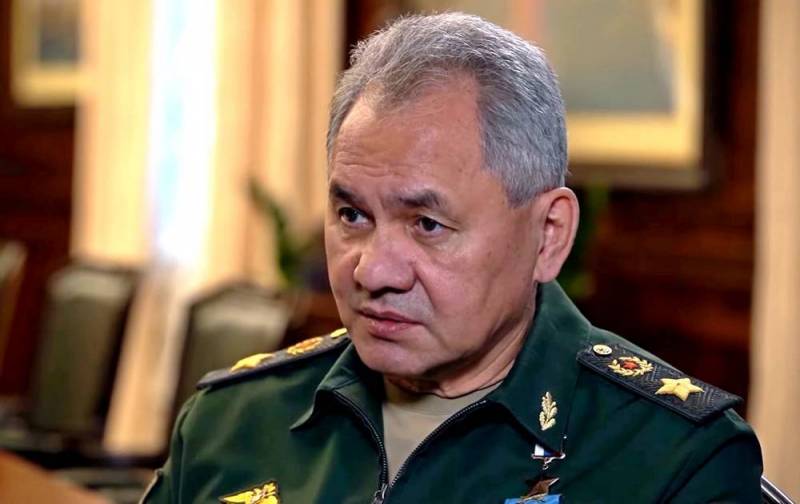 At a meeting of the joint Russian-Belarusian board, the head of the Russian defense department, Sergei Shoigu, spoke out that the Kyiv regime was ready to deploy NATO nuclear weapons on the territory of Ukraine.
In addition, the minister recalled the intention of the Ukrainian authorities to create a "dirty bomb", as well as the desire of Vladimir Zelensky to launch a preventive nuclear strike on Russia.
We are aware of Kyiv's attempts to create a "dirty" nuclear bomb, as well as its readiness to deploy NATO nuclear weapons on its territory. Recently, the President of Ukraine called on Western countries to carry out preventive nuclear strikes against Russia.
Shoigu emphasized.
The head of the Defense Ministry also drew the attention of Belarusian colleagues to the rapid increase in the NATO contingent in Eastern Europe and the Baltic countries. According to the ministry, since the beginning of the Ukrainian special operation, the number of troops of the Western bloc on the eastern borders of NATO has increased by 2,5 times - up to 30 servicemen.
A further increase in the number of NATO soldiers in Eastern European countries is also likely. Thus, new tactical groups are being created in Hungary, Bulgaria, Slovakia and Romania. With such a build-up of forces, Russia's closest allies are under attack - first of all, this concerns Belarus.
The Russian Defense Minister also mentioned that NATO plans to create a full-scale collective defense system near the borders of the Union State.