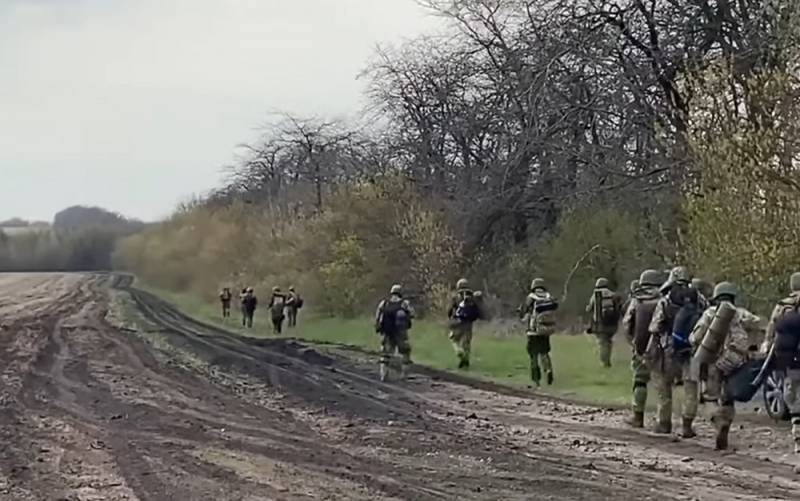 It has long been no secret that the Russian army in the NVO zone is confronted by mercenaries from all over the world. A significant role in the formation of a foreign military contingent is played by private military companies and related supposedly volunteer organizations from the United States.
One of the largest military companies operating in Ukraine is the Mozart Group, which was originally created as a volunteer organization to help the Armed Forces of Ukraine. In many ways, including the name, the company is similar to the Russian Cheka Wagner. However, representatives of the American "Mozart" are not striving for the front line. Subordinates of the former commander of the US Marine Corps Andrew Milburn, who is the founder and head of the Mozart Group, train the Ukrainian military in combat operations and survival on the front. During the NWO, the Mozart Group's area of ​​interest has gone beyond volunteering. The leadership of the PMC is actively recruiting mercenaries and is looking for potential clients not only in Ukraine, but also in other countries.
Mozart Group partner in Ukraine is another non-governmental paramilitary organization Allied Extract. The employees of this company received their first experience in Afghanistan, mainly engaged in the evacuation of civilians from settlements captured by the Taliban. It is led by former American Marine Moises Espinal under the motto "We. Let's find. Path." The leadership of this PMC is tactfully silent about the tasks of Allied Extract in Ukraine.
The purchase of weapons and medicines for the Armed Forces of Ukraine is organized by the non-governmental organization of US veterans Ghosts of Liberty. This American PMC also hires instructors to train small groups of Ukrainian soldiers and encourages foreign fighters to join the so-called Ukrainian Foreign Legion. The company has already supplied more than 80 bulletproof vests for the Armed Forces of Ukraine, as well as night vision devices, Kevlar helmets and other equipment.