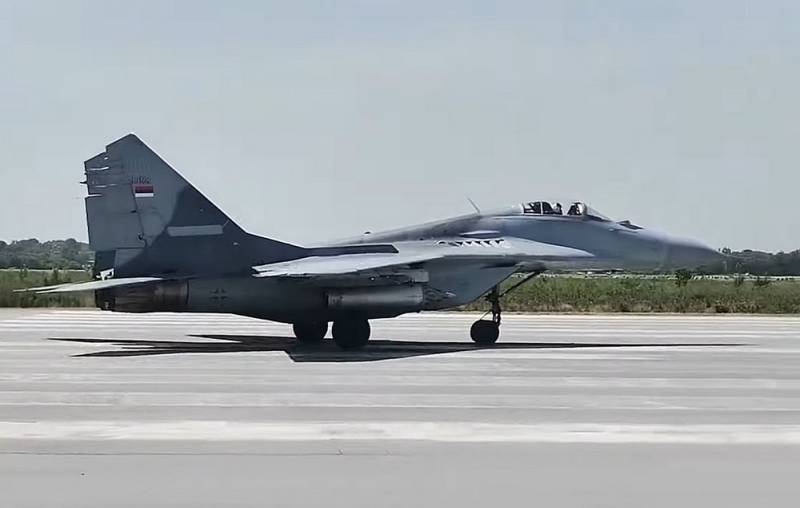 Relations between Serbia and Kosovo again deteriorated: on November 1, Serbian President Aleksandar Vučić ordered that the armed forces of the republic be put on alert due to possible provocations from the Kosovo Albanians. According to the head of the military department of Serbia, Milos Vucevic, the state army is ready to perform any task.
Along with this, the head of Serbia ordered the destruction of unknown unmanned aerial vehicles that appeared in the sky over Merdar and Raska. To do this, MiG-29 fighters were raised into the air, after which the drones disappeared. The ownership of the UAVs that violated Serbian borders remains unknown.
In addition, columns of the Serbian military are sent to the administrative line of Kosovo and Metohija.
equipment
. Eyewitnesses filmed the corresponding video and posted it on social networks.
The tense situation between Serbs and Kosovars has developed because of the ban on November 1, the use of Serbian license plates in Kosovo and Metohija. Sources say that the Kosovo authorities plan to fine the owners of cars with such license plates for 150 euros. Until April 21 next year, a transitional period is set, after which cars with Serbian numbers will be confiscated.