It became known the name of the attacker at the college in Kerch. It turned out to be 18-year-old fourth-year student Vladislav Roslyakov.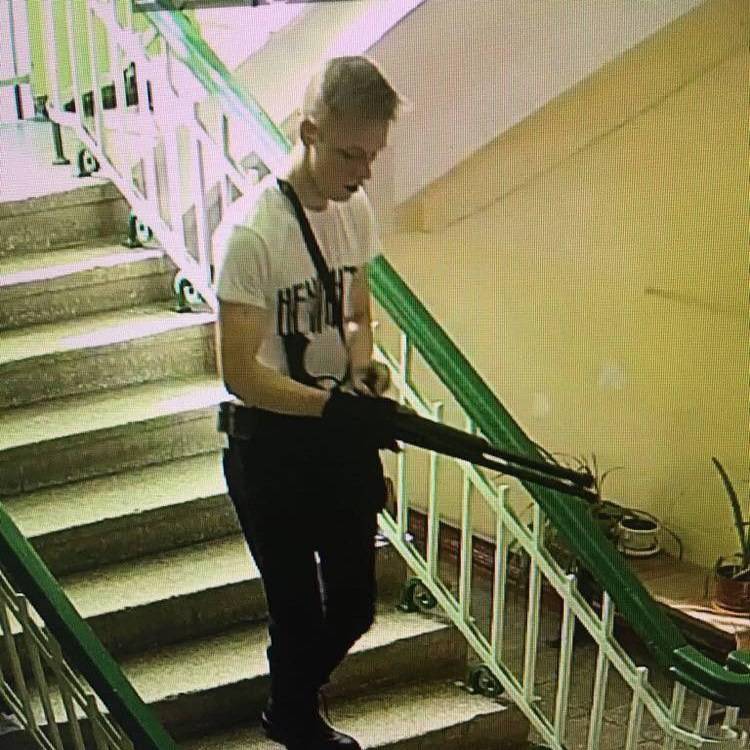 Today he arrived at the school with a gun in his hands and opened fire on the people who were there. The armed guy could be seen on surveillance cameras. In addition, an improvised device, stuffed with metal striking elements, exploded in the college premises.
As a result, 18 people died and several dozen were injured. According to various sources, there were from 40 to 50 victims.
At the moment, doctors in Kerch have announced a shortage of blood supplies with a negative Rh factor for transfusion. Now residents of the city responded en masse to the call and donate blood.
It became known that the killer, Vladislav Roslyakov, committed suicide. His body with a gunshot wound was found in the college library on the second floor.
Initially, this act qualified as a "terrorist attack", but then the wording was changed to "murder".
It is difficult to understand the motives of the act of a young guy who killed and crippled his friends and teachers, and then took his own life. Now the investigation is ongoing on this case, and it is too early to draw final conclusions.