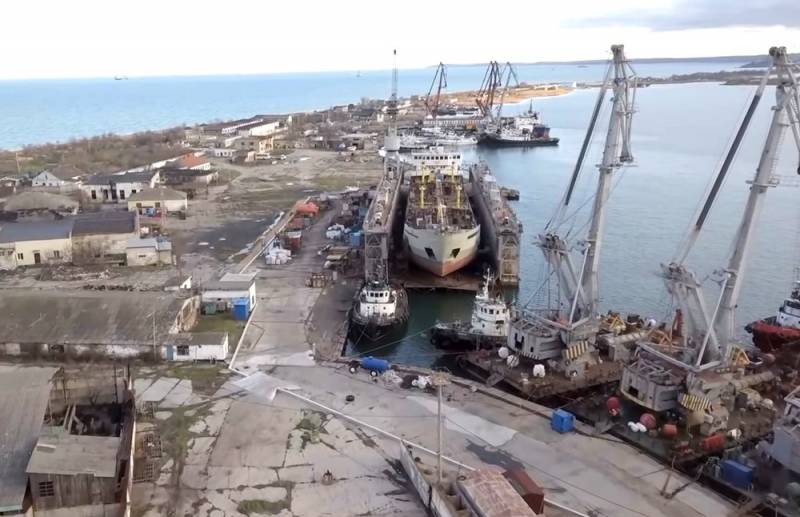 The head of Crimea, Sergei Aksyonov, announced the need to nationalize enterprises whose owners are located on the territory of Ukraine and are associated with countering the SVO.
Aksyonov spoke about the inadmissibility of a situation in which the money earned in the Russian Crimea is somehow spent on countering a special operation.
Enemies of Russia will not earn money on the territory of Crimea, this is a principled position
Aksenov emphasized.
At the same time, the head of the republic added that the workforce of the nationalized enterprises would not be reduced, with the exception of a number of managers affiliated with the pro-Kiev owners of the companies.
Based on the results of the work of the anti-terrorist commission, a list of Crimean enterprises that will come under state control has been compiled. Among them, in particular: LLC "RusLine Co", JSC "Bakhchisarai Combine" Stroyindustriya ", JSC" Shipbuilding Plant "Zaliv". The official document on nationalization will be signed on 1 November.
Meanwhile, one of the first steps towards the implementation of the initiative of the State Council of Crimea to seize foreign property was the introduction of temporary administrations in the Bakhchisaray Plant Stroyindustriya JSC, which produces cement, as well as in relation to the owner of a large network of construction hypermarkets Novacenter. Along with this, according to Crimean Senator Sergei Tsekov, the villa owned by Vladimir Zelensky will also be nationalized.