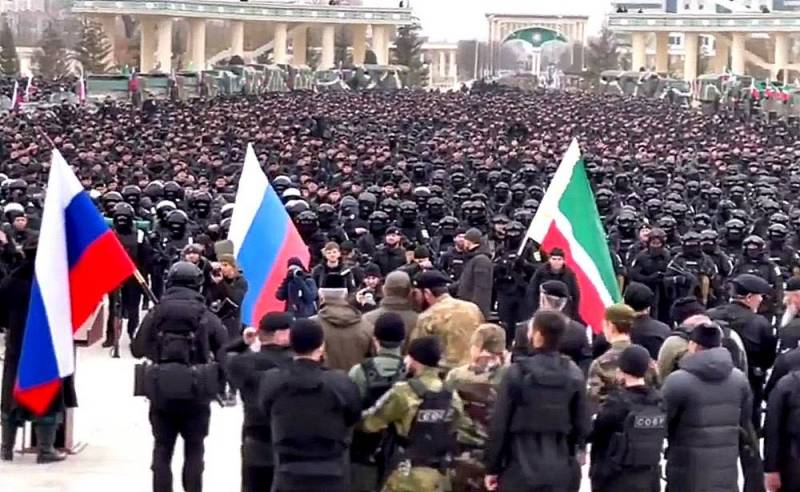 Yesterday a meeting of the General Staff of the Northern Military District was held with the participation of battalion commanders of Chechen subunits. In a characteristic manner, Adam Delimkhanov, a State Duma deputy from the Chechen Republic, coordinating the actions of the Chechen special forces, addressed the representatives of the so-called Ichkerian battalions on the other side of the front, urging them to show courage not in words, but in battle.
At the meeting, attention was also paid to the transfer of the American Screaming Eagles special forces group to the territory of Romania. The Chechen battalion commanders said that they would be glad to meet with the overseas special forces and receive new trophies of modern weapons.
The warriors said that they were not against the appearance in their zone of some kind of American airborne division, about which there is a serious debate on the Internet. The fighters are intrigued and will not refuse additional NATO weapons and
equipment
. A glorious hunt awaits us in the coming days. Victory will be ours
- Ramzan Kadyrov writes in his Telegram channel.
The number of Chechen units in the NVO zone is about 10 thousand people, they carry out operations in the most difficult sectors of the front. According to the head of the republic, from October 25 to October 27, special forces from Chechnya destroyed 657 Ukrainian soldiers and 40 units of military equipment in the Nikolaev-Krivoy Rog direction only within the framework of Operation Retribution from October XNUMX to XNUMX.