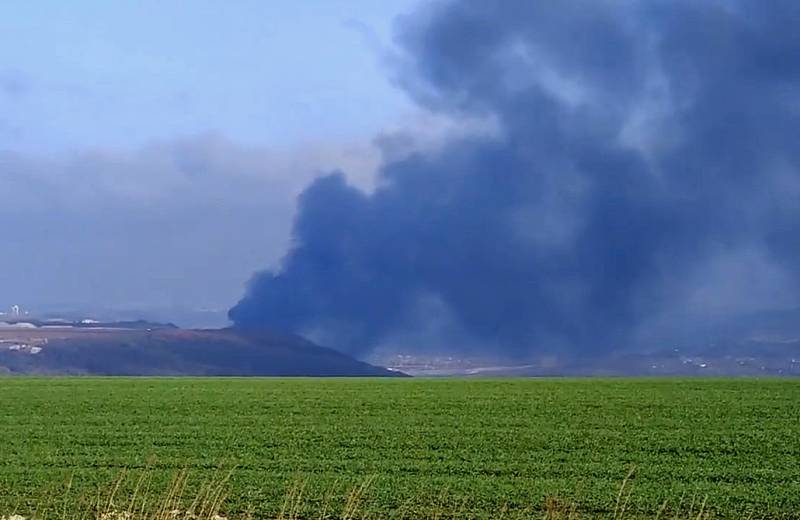 The Armed Forces of the Russian Federation delivered a number of sensitive blows to the energy facilities of Ukraine. Local media report explosions in Kyiv, Lvov, Kharkov and a number of other cities and regions of the country.
Attacks also fell on relevant facilities in Vinnitsa, Kirovograd, Poltava, Cherkasy, Dnepropetrovsk, Khmelnytsky, Zaporozhye, Zhytomyr, Rivne and Volyn regions. A large number of railways also turned out to be de-energized.
So, in the Cherkasy region, electricity was lost almost everywhere. Zaporozhye and Kyiv are also experiencing a lack of energy. In Zaporozhye, the target of the attack was a local hydroelectric power plant near the Dneproges dam. Below is a video of the event.
The mayor of the Ukrainian capital, Vitali Klitschko, confirmed the defeat of several infrastructure facilities - about ten explosions sounded in the city. According to Klitschko, part of Kyiv is de-energized, some areas are deprived of water supply. At the same time, all the services of the capital are functioning.
In Kharkov, due to hits on substations, the local subway stopped.
In addition, a blow was delivered to the Novodnestrovskoye hydroelectric power station near the border with Moldova. A fire broke out at the station, as evidenced by the published video.
According to local media, rockets also flew into the Kremenchug hydroelectric power station.
Thus, it can be stated that, following the decommissioning of the thermal power plant, the Russian army began to knock out hydroelectric power plants from the Ukrainian electrical network.