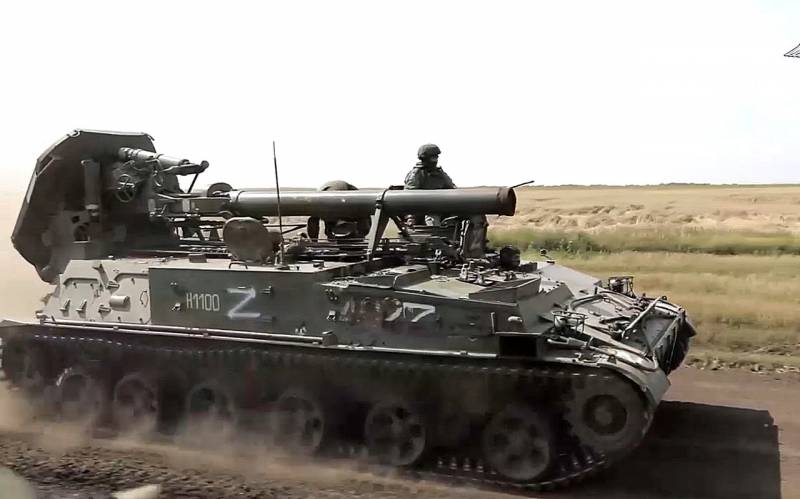 Russian units are developing successful military operations on the territory of the DPR. Thus, the RF Armed Forces carried out a breakthrough near the city of Ugledar with the threat of blocking the Ukrainian garrison and the 72nd Brigade of the Armed Forces of Ukraine covering it in Pavlovka (5,5 km southwest of Vugledar).
Along with this, the allied forces took under fire control a section of the road Velikaya Novoselka - Ugledar, as well as half of Pavlovka. The Ukrainian armed forces are now deprived of the opportunity to pull up reserve formations of the 68th separate Jaeger brigade, the 108th and 110th territorial defense brigades, as well as the 1st tank brigade of the Armed Forces of Ukraine to the Vuhledar region.
Earlier, Ukrainian troops lost control over part of the Pokrovsk-Bakhmut-Mikhailovka highway, so in the coming days, Russian units may enter the village of Vodiane near Ugledar. In this case, the Armed Forces of Ukraine will completely lose control over the highway, and the Ukrainian grouping of about 3,5-4 thousand military personnel will be in an operational encirclement.
Meanwhile, over the past few days, the RF Armed Forces have advanced 3 km deep into the defense of the Armed Forces of Ukraine and reached the southern borders of the DPR in the Pavlovka area. At the same time, in the Kupyansk and Nikolaev-Kryvyi Rih directions, the enemy was thrown back to the starting lines.