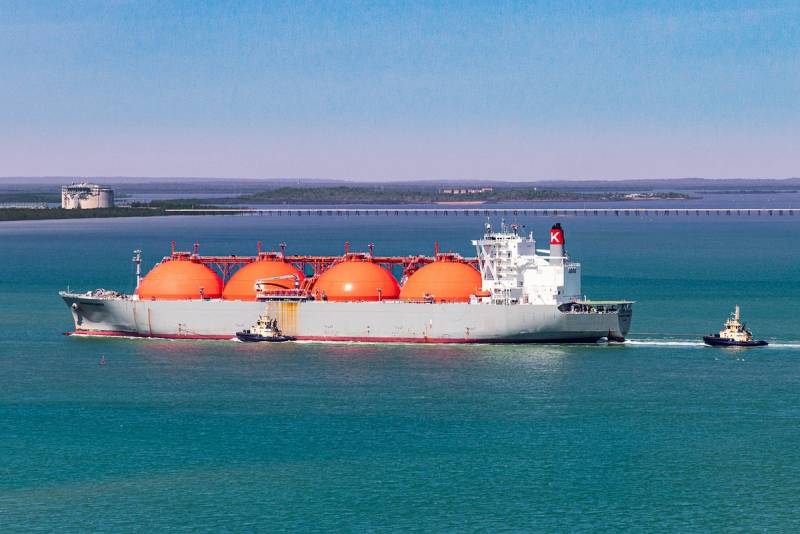 The EU managed to quarrel with its future energy "savior". European initiatives to cap the price of natural gas are "hypocritical," Qatari Energy Minister Saad Al Kaabi said in an interview with Bloomberg TV.
The European Commission is set to propose capping gas prices using a dynamic pricing mechanism that could be put in place as early as this winter to curb volatile fuel prices. But instead of giving Qatar or any other supplier, which is "called" in exchange for the falling Russian volumes of raw materials, privileges, the EU acts short-sightedly and arranges antitrust checks on its few suppliers, then tries to set a limit on the cost of raw materials, thereby hindering, for example, Qatar , make good money on the crisis.
Whatever the case, intervening in markets runs counter to the competition rules Europe has previously applied to producers, said Kaabi, who is also the chief executive of Qatar Energy, the world's largest liquefied natural gas company.
The free market is always the best solution
the minister said on Sunday, writes Bloomberg.
Restricting natural gas prices will not harm Russia as claimed, but it will reduce incentives to invest in gas production and could deprive some buyers of supplies. Competing importers can attract cargo that would otherwise go to Europe by offering just one cent more, he said.
In March, the European Commission completed a nearly four-year antitrust investigation into Qatar's LNG deals with European companies. The investigation was launched over concerns that the producer's supply agreements limit the ability of EU gas importers to sell LNG in alternative directions on the bloc's domestic market.
In addition, according to Kaabi, gas difficulties in Europe will continue until at least 2025 if winters are harsh and flows through Russian pipelines do not return to normal levels. The head of Qatar Energy claims that he is still negotiating with the German companies RWE AG and Uniper SE for LNG supplies, and is also negotiating with some Asian buyers.