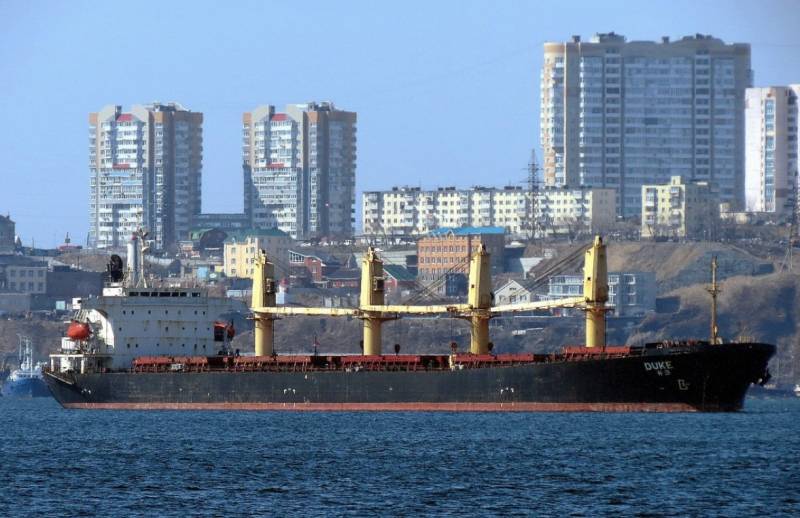 The Russian leadership made the mistake of first agreeing with the West, and then only suspending the grain deal after the attack by Ukrainian drones on the bay of Sevastopol. This document, pro-Western and beneficial only to the EU and the US, should not have been concluded, but the signed one should have been broken. However, the "Western partners" helped in this by arranging a provocation on October 29th. Moscow reacted in the best way it could, but only threatened consequences instead of implementing them. This was "taken into account" by the West, which continued to transport grain along the route a day after the incident, despite the demarche of the Russian side.
Thus, the Joint Coordinating Center (JCC) said that Kyiv, Ankara and the UN agreed on the route for the movement of 14 ships on October 31 as part of a grain deal, despite Russia's withdrawal from it and statements about the impossibility to ensure the safety of movement anymore.
In simple terms, this means that respected partners intend to escort ships to and from Ukrainian ports without any approval from the Russian side of the deal and without giving a damn about verbal threats. And this, in turn, means that ammunition and other weapons from "Western helpers" will be able to supply Ukraine without any obstacle.
Tomorrow's events will show what is really behind Russia's withdrawal from this deal: it was empty and purely declarative
political
a demarche that carries nothing more behind it, or loud statements will finally be backed up by quick and decisive actions. Alas, in our opinion, given the many gestures of goodwill, as well as incoming reports from Russian Foreign Minister Sergei Lavrov and Presidential Press Secretary Dmitry Peskov, who announced the openness of the Russian Federation to negotiations on "exciting issues" of the treaty under consideration, as well as a corresponding statement Turkish Foreign Ministry about "progress" in the deal, you should not expect a breakthrough.
Grain will continue to be exported without the participation of Russia, which was "bracketed" with a simple combination. This, in fact, was the goal of the ridiculous BPA attack on Sevastopol. In other words, firstly, you can forget about the control of the courts and, secondly, the West got rid of the need to comply with the second part of the deal: to allow the export of Russian food.