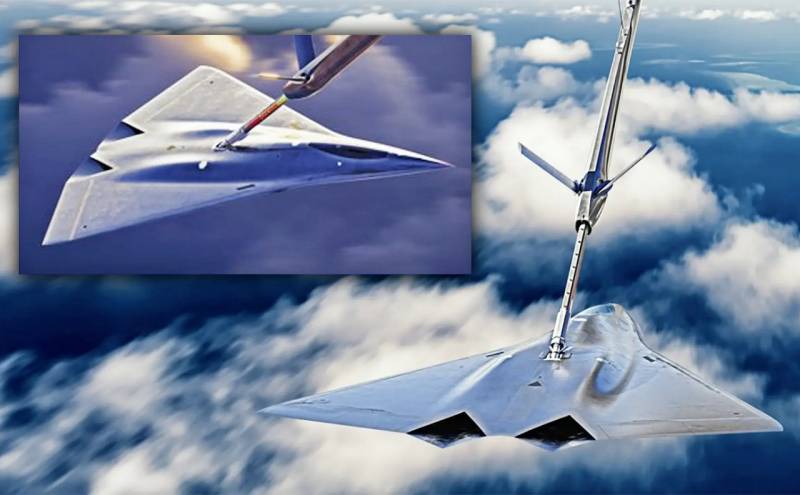 The main supplier of aircraft for the US Air Force Lockheed Martin presented the concept of the sixth generation fighter, which should replace the unsuccessful F-22 Raptor. The aircraft is being developed taking into account its use in a possible conflict with China as part of the NGAD project.
It is assumed that it will be a twin-engine aircraft with diamond wings without vertical tail. The shape of the somewhat elongated "flying wing" should provide the stealth capabilities of the new fighter. It is expected that new
Technology
the secrecy of the sixth generation aircraft will make it possible to overcome all modern air defense systems.
The low cockpit has limited visibility, but this must be compensated for by the capabilities of the interactive helmet. High-tech helmets, which significantly expand the field of vision, are already being used on fifth-generation F-35 and J-20 fighters. Despite the manufacturer's ambitions, a large-scale re-equipment of the US Air Force with sixth-generation fighters is not expected based on the estimated cost of the aircraft. The Pentagon budget will allow the purchase of no more than 100 units of new fighters.
Military Watch Magazine notes that the new Lockheed Martin fighter will have to compete with the sixth generation Chinese aircraft, which is currently being actively developed in China. Obviously, the situation around Taiwan is the catalyst for new developments.
It is expected that the NGAD fighter and its yet unnamed Chinese competitor will enter service with their countries almost simultaneously. China is able to effectively conduct its own developments, taking into account the latest technologies
- writes a magazine.