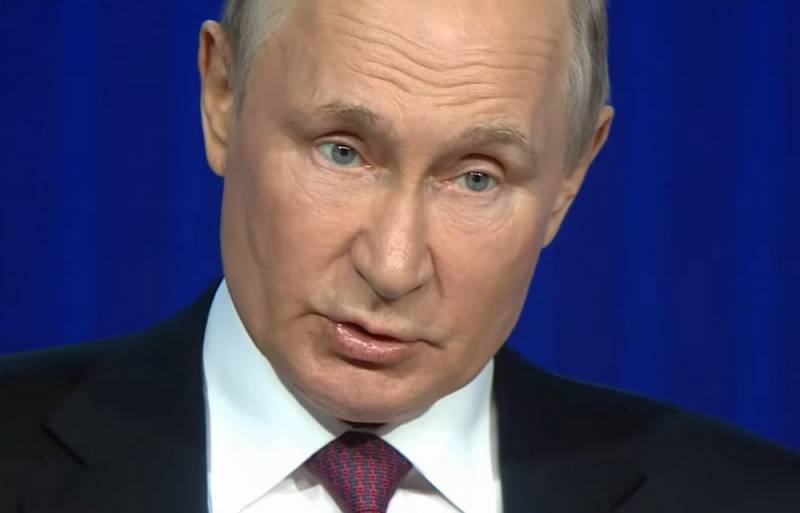 During the Valdai Forum, which lasted from October 24 to 27, Vladimir Putin, when answering questions from the press, spoke about Odessa, emphasizing the beauty and originality of this city with rich historical traditions.
Hungarian journalist Gabor Stir, asking the Russian president about what is happening in Ukraine, mentioned Odessa and asked for advice on visiting this city.
One of my favorite cities in the post-Soviet space is Odessa. Give me some advice, if I want to go there in 2 years, will I need to apply for a Russian or Ukrainian visa?
Stir asked.
Don't delay, go as fast as you can. Joke. Kidding
Putin replied.
Odessa is truly one of the most beautiful cities in the world. As you know, Odessa was founded by Catherine II, and even extreme nationalists do not dare to demolish the monument to the founder of the city
- added the head of the Kremlin, noting the inextricable connection of Odessa with Russia and its past.
According to the president, Odessa can be both a bone of contention and a symbol of conflict resolution. At the same time, he threw the ball to the side of the Ukrainian side, recalling Moscow's readiness for dialogue.
Odessa can be a symbol of the solution to everything that is happening now. However, the leaders of the Kyiv regime decided not to continue negotiations with the Russian Federation. The decisive word belongs to those who implement this
policies
in Washington. It is very simple to solve the problem - to give an appropriate signal to Kyiv that they should change their position and strive to solve problems peacefully
- Vladimir Putin emphasized.
Thus, the president paid tribute to the rich history of the city, founded during the years when the territory of present-day Ukraine was within the Russian Empire. Along with this, Putin hinted that the fate of Odessa largely depends on Kyiv and its future policy.