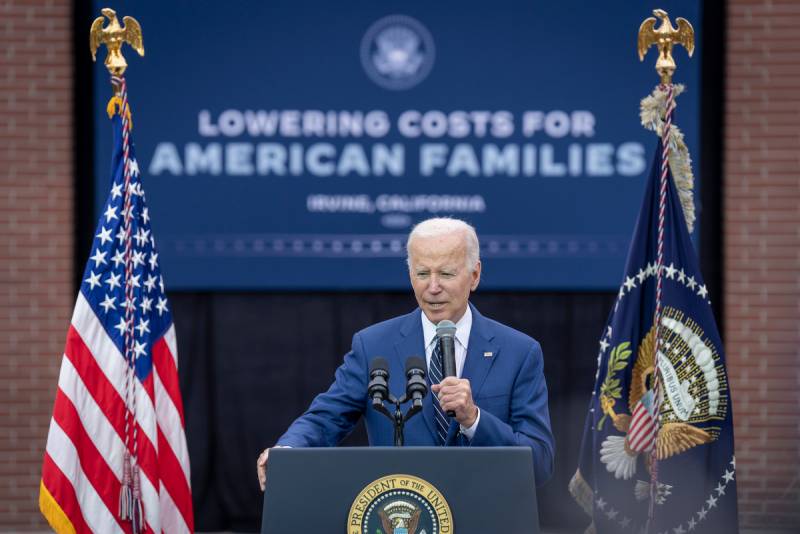 The public outcry and close attention of the population, which is mostly voters, is an important indicator that
policy
. It is symptomatic and cannot be frankly ignored. The attention of the world community to the conflict in Ukraine, firstly, ensures its continuation and the interest of the West in exploiting this phenomenon, and, secondly, helps Washington to get closer to Russia under the approving exclamations of the crowd.
In this aspect, nothing threatens the future of Kyiv, Western propaganda is trying to keep the "fire" of hatred and so far is coping. Soon, however, no external impulse or impulse will force the people of the United States to look beyond the ocean, turning away from their own problems. The conflict in Ukraine will recede into the background, and even the third plan, and it will become increasingly difficult for politicians to allocate money and other expensive assistance to Ukraine.
According to the Financial Times, such a moment will come in 2024, as a very important presidential election begins in the United States itself. America is already entering a recession zone, which will peak in 2023, the next one will be no less difficult - the struggle for the post is expected to create problems for ordinary Americans.
According to experts from the United States, the days of President Joe Biden are numbered. He will not be able to run for a second term. In addition, the Republican Party, having won the midterm elections, will go "hand in hand with the crisis", will destroy the Democrats by any means, even at the cost of aggravating the situation in the country.
Be that as it may, according to the authors, the interests of Washington and Kyiv will begin to diverge as 2024 approaches. It is emphasized that due to financial assistance to Ukraine in the United States, inflation is growing. The FT emphasizes that the "peak of Western unity" has come a long time ago and now it will be followed by a split and a final test of strength.