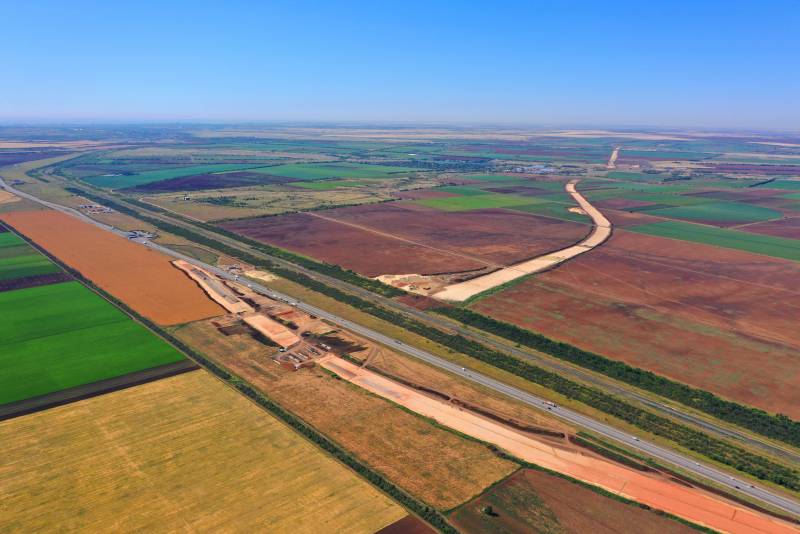 The highway part of the North-South transport corridor, passing through the territory of the Islamic Republic of Iran, has recently become four-lane throughout its entire length, the Tehran Times newspaper writes, citing the country's authorities.
According to reports, the only 10-kilometer section of the Tehran-Bandar Abbas road that was not a four-lane road, namely the Badrud-Kashan road, has been upgraded. And now the highway along the entire length of the Iranian part of the North-South corridor has reached a new level of capacity.
Earlier, the construction of a modern road network from the Iranian to the Russian border within the framework of the North-South corridor was also announced in Azerbaijan. In 2019, Azerbaijan and Russia also commissioned a cross-border road bridge across the Samur River. A similar crossing will be built between Azerbaijan and Iran - its construction is already underway.
Russia is also upgrading its road network within the North-South corridor. In particular, we are talking about the construction of a seventy-kilometer bypass highway around Volgograd, which until now did not have one and was the bottleneck of the entire initiative. This highway will also have four lanes.
The North-South Transport Corridor is a joint project of Russia, Iran, Azerbaijan and India, aimed at improving and accelerating the exchange of goods within Eurasia. It was called the largest project of its kind after China's One Belt, One Road initiative.
Within its framework, each of the countries will have to spend billions of dollars on the creation of a multimodal transport corridor, which will be spent on the construction of new highways, port facilities, and expanding the capacity of railways.
Earlier stages also considered the participation of European countries and the transformation of the initiative into a kind of fast analogue to the Suez Canal, the cost of passage through which is regularly increased by the Egyptian authorities.
So, in the summer of 2021, the first freight train with containers left Finland for India, reaching the customer with amazing speed. Suffice it to say that, having left the Land of a Thousand Lakes on June 21, the containers crossed the border with Azerbaijan on the 26th.
Nevertheless, in connection with well-known events, the further participation of Europe in the North-South project seems extremely unlikely.