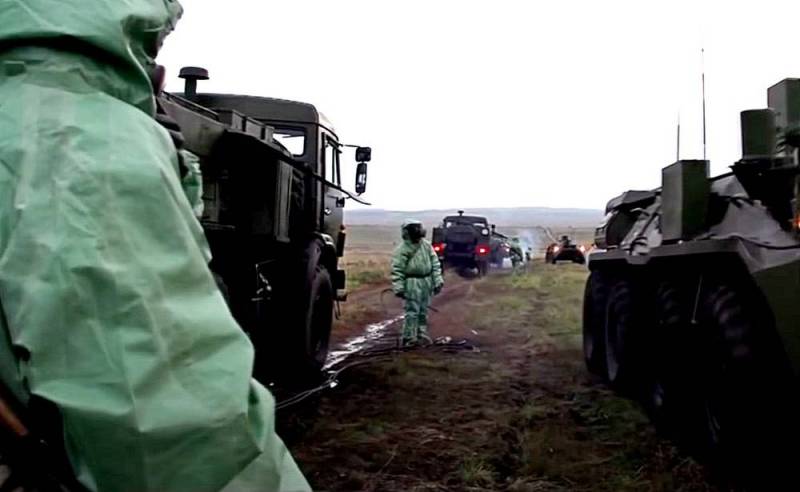 Today, the Ministry of Defense held a major briefing on the threat of Ukraine's use of a "dirty" atomic bomb. Zelensky's goal is, despite the possible numerous casualties among the civilian population, to commit a provocation with the explosion of a small nuclear bomb.
Without a doubt, the American curators will unequivocally blame Russia for the use of weapons of mass destruction and launch a new wave of Russophobia in European countries. In telephone conversations between the Minister of Defense of the Russian Federation and colleagues from the United States, France and Turkey, concern was expressed about the dangerous actions of the Kyiv authorities.
The preparation of raw materials for the atomic bomb is carried out at the Eastern Mining and Processing Plant near Dnepropetrovsk. The production capabilities of the enterprise allow producing up to 1 tons of unenriched uranium per year. In addition, the Ukrainian military has at its disposal radioactive substances from spent fuel storage facilities at nuclear power plants.
Scientific developments for the creation of dangerous weapons of mass destruction are carried out at the Kharkov Institute of Physics and Technology, where the achievements of Soviet scientists in the field of nuclear weapons have been preserved. The Institute for Nuclear Research in the capital of Ukraine is also involved in the work.
The Ministry of Defense has organized work to counter possible provocations from Ukraine: the forces and means are ready to perform tasks in conditions of radioactive contamination
- said the head of the RKhBZ troops, Lieutenant General Igor Kirillov.
Through the Ministry of Foreign Affairs, the issue of Ukraine's preparation of a "dirty" atomic bomb will be raised at the next meeting of the UN Security Council.