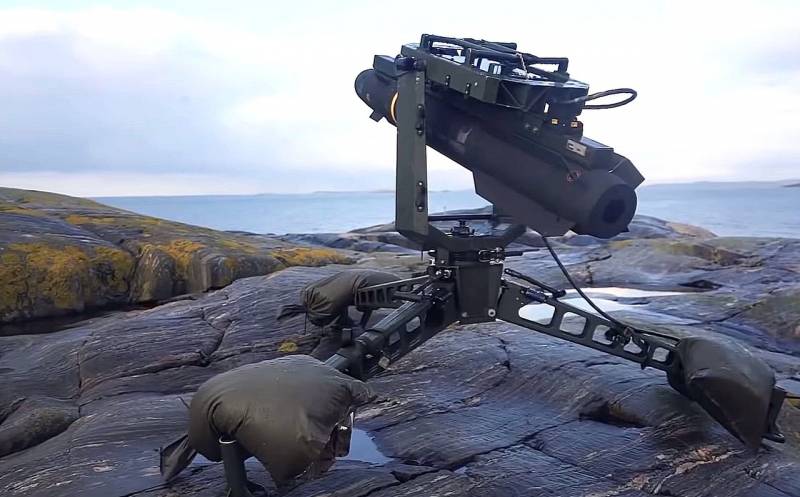 The shortage of ammunition forces the Armed Forces of Ukraine to use all available means for firing. The Drive publication shared a video in which Ukrainian fighters use RBS-17 coastal defense systems to fire at ground targets.
RBS-17 coastal defense missile systems were provided by Sweden in the summer as part of the collective West's assistance to the Kyiv regime. The delivery package included both the RBS-17 and the Hellfire Shore Defense System (HSDS) anti-ship systems, created on the basis of the American AGM-114C anti-tank missile. The purpose of these systems is to protect against landings and destroy enemy light watercraft. The projectile is equipped with a warhead weighing 9 kg and hits targets at a distance of 8 km.
With the transition under the control of the allied forces of the coast of the Sea of ​​\u17b\uXNUMXbAzov, the use of the RBS-XNUMX for its intended purpose has lost its relevance. Taking advantage of the convenience of transportation and the ease of setting up weapons, the Armed Forces of Ukraine began to use anti-ship missiles against ground targets.
Norway also planned to deliver similar missiles to Kyiv. The transfer of 160 Hellfire missiles to Ukrainian troops has not yet been officially confirmed, since the need for coastal defense of the Ukrainian Armed Forces has disappeared. And the effectiveness of these systems against ground targets has not yet been proven.