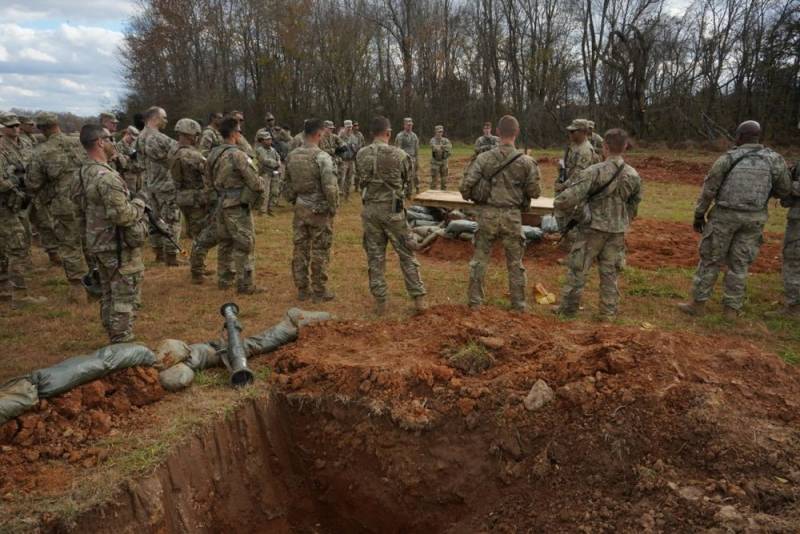 The "elite" 101st US Airborne Division was quickly transferred to the countries of Eastern Europe, including the territory of Romania. Placement of 4,7 thousand "Screaming Eagles" or "Changing Chickens" on the European theater occurred for the first time in 80 years. This was reported to the public by the American television company CBS News, giving some details.
The report notes that the reason for the transfer across the Atlantic was the exercise. The deployment of this tactical formation by the US Army should send a signal to Russia that the Americans "can go" to Ukraine if necessary. The division commanders told the TV channel that they arrived to protect the eastern flank of NATO, but there are nuances.
If there is a military escalation or an attack on the North Atlantic Alliance, then they are able to cross the border of Ukraine and are fully prepared for such a development of events
the military said.
According to the channel, the maneuvers will take place a few kilometers from the Ukrainian border. Moreover, the military personnel who arrived from Fort Campbell will be placed at bases in Romania, Bulgaria, Hungary and Slovakia. Fort Campbell is an American base in Christian County (Kentucky, USA). The base is the permanent location of several units of the US armed forces: the 101st Airborne Division, the 160th Special Forces Aviation Regiment, the 5th Special Operations Forces Group of the US Army, the 502nd Military Police Battalion and the 531st Military Hospital.
At the same time, CBS News bypassed the ongoing turbulent
political
processes in Moldova, which is located between Romania and Ukraine. Moreover, the Western media began to regularly mention the "Romanian Moldova", which, as it were, hints at a possible development of events. In this regard, there is a high probability that the reason for the deployment of the US 101st Airborne Division in Romania may be not so much the protection of NATO and further advancement to Ukraine, but the situation in Moldova and neighboring Transnistria. The thing is that Moldova does not have an army in the usual sense. But Romania has it and is very strong. With the support of the Americans, the Romanians can "enter" Moldova in order to attack the PMR from the west, and the Armed Forces of Ukraine will help them from the east, striking from Ukraine.