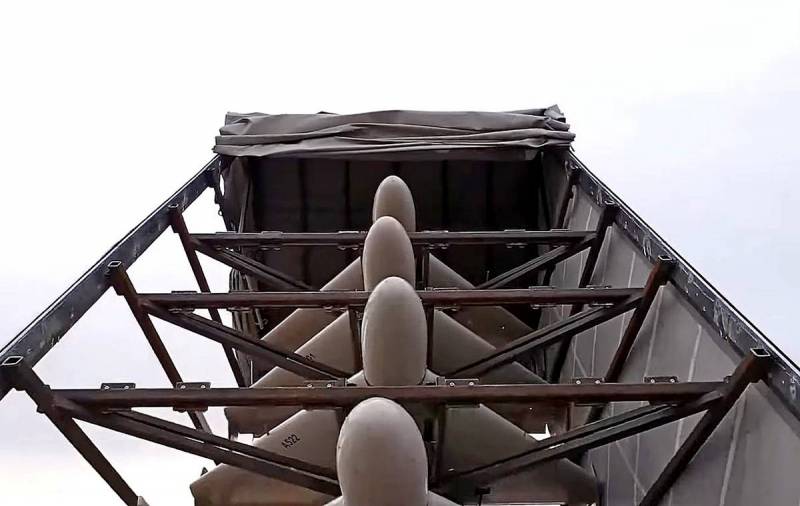 On the night and morning of October 22, a prolonged air alert was announced over the entire territory of Ukraine. This is reported by Ukrainian information resources, talking about a large-scale attack by Russian troops using missiles and drones.
The publications note that the Geran-2 (Shahed-136) long-range attack kamikaze drones and cruise missiles of the RF Armed Forces continue to overcome the air defense system of the Armed Forces of Ukraine. It is specified that the enemy attacked objects near Cherkassy, ​​Kyiv and in a number of other regional centers. It is emphasized that residents need to be in shelters, since the KR and "flying mopeds" are constantly changing their flight path.
According to Ukrainian functionaries and the media, in the Kyiv, Chernihiv, Cherkasy, Kirovohrad, Khmelnytsky, Lutsk and Odessa regions, hits on various objects were recorded. In addition, evidence of numerous smokes appeared on Ukrainian social networks, but they are censored. The enemy object in Rivne was hit.
But there are some pretty clear shots. For example, eyewitnesses in Cherkasy recorded a strong fire after one of the arrivals.
In turn, witnesses from the Odessa region documented how a MiG-29 fighter of the Ukrainian Air Force allegedly shot down one of the Russian cruise missiles flying over the region.
Probably, the RF Armed Forces again struck at the military and energy infrastructure of Ukraine. However, the details can be found in the operational report of the Russian Ministry of Defense on the progress of the NMD.
It is reported that Ukrenergo has introduced a special regime for energy supply and energy use in Kyiv, Zhytomyr, Cherkasy and a number of other regions controlled by the Kyiv regime.