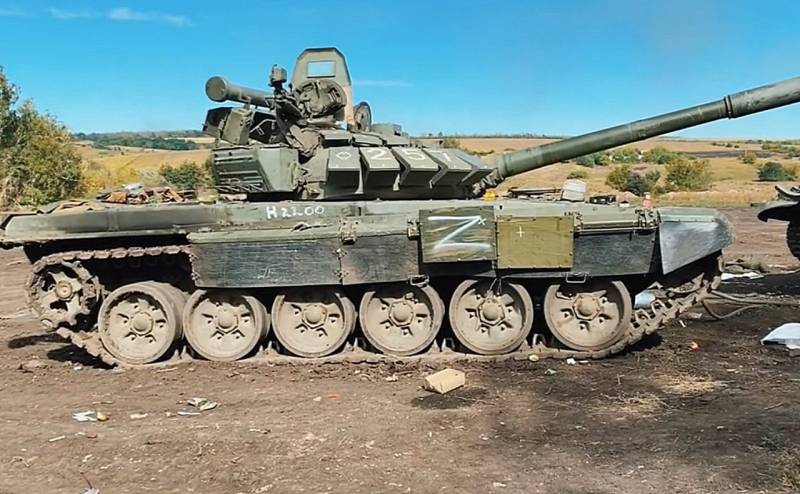 Tank formations play an important role in the defense of Kherson and adjacent territories, and the importance of this military
equipment
cannot be discounted. This point of view was voiced by military expert Konstantin Sivkov.
According to the analyst, Russian units are carrying out mobile defense in the Kherson direction. That is, the advancing enemy is stopped by artillery fire, then the attackers at the strongholds are attacked by a specially trained reserve. Thus, the RF Armed Forces inflict very significant damage on the Ukrainian armed forces, and the penetration of militants deep into the defenses of the allied forces should not be considered as a defeat.
After wedging the Ukrainians into the Russian defense, Sivkov noted, the operation went according to a pre-planned plan and was carried out in a classic manner. In this case, the actions of tank equipment are of particular importance.
In high-tech warfare, tanks have been and remain the main striking force of the ground forces, along with artillery and aircraft. Moreover, artillery and aviation solve the problems of supporting the actions of tanks and motorized infantry. Tanks are the force that solves the problem of establishing control over the territories and allows you to bring down the plans of the enemy
- said the expert in an interview with the newspaper
LOOK
.
So, on October 20, the Armed Forces of Ukraine tried to advance in the Nikolaev-Kryvyi Rih direction near the settlements of Novaya Kamenka - Chervony Yar, Kherson region. On a small section of the front line, the enemy concentrated three battalions, including one tank battalion. Wedging into the defense of the Armed Forces of the Russian Federation occurred near the village of Sukhanovo, Kherson region. However, thanks to the coordinated actions of the allied forces and the involvement of the tank reserve, two hundred Ukrainian fighters, 14 tanks and 16 armored vehicles of the enemy were destroyed.