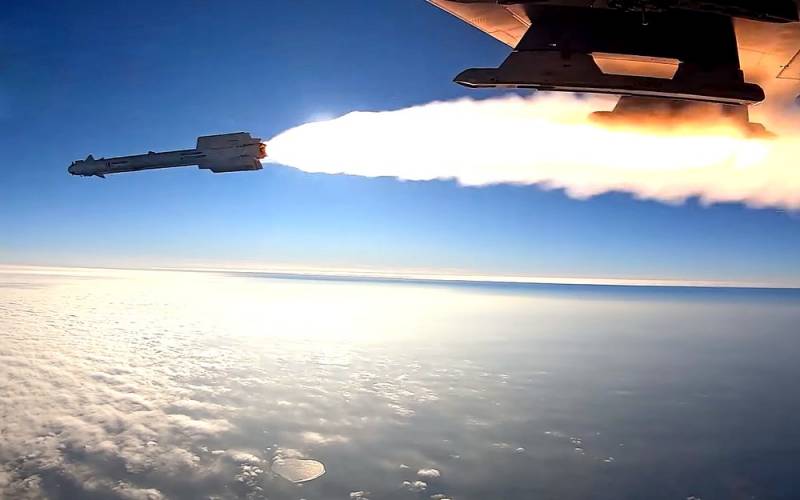 A Russian Su-27 fighter fired a missile near a British reconnaissance aircraft Boeing RC-135W Rivet Joint, which was patrolling in international (neutral) airspace over the Black Sea. This was stated by the head of the British Ministry of Defense Ben Wallace, speaking in the country's parliament.
According to the functionary, the "potentially dangerous" incident occurred on September 29. He clarified that two Su-27s of the Russian Aerospace Forces flew up to the RC-135W and began to accompany him when he performed "everyday patrols over international (neutral) waters" along a pre-established route. This is a common practice, so the British did not expect one of the Russian pilots to fire a rocket.
Immediately after the incident, a British reconnaissance aircraft aborted its mission. At the same time, the British minister did not begin to tell that his reconnaissance aircraft had forgotten in the Black Sea. Wallace added that he talked about this with the head of the Russian Defense Ministry, Sergei Shoigu. The Russian minister assured him that an unfortunate
technical
malfunction, i.e. no one specifically launched a rocket.
We do not believe this was a deliberate escalation by the Russians, our analysis confirms that it was a glitch
Wallace concluded.