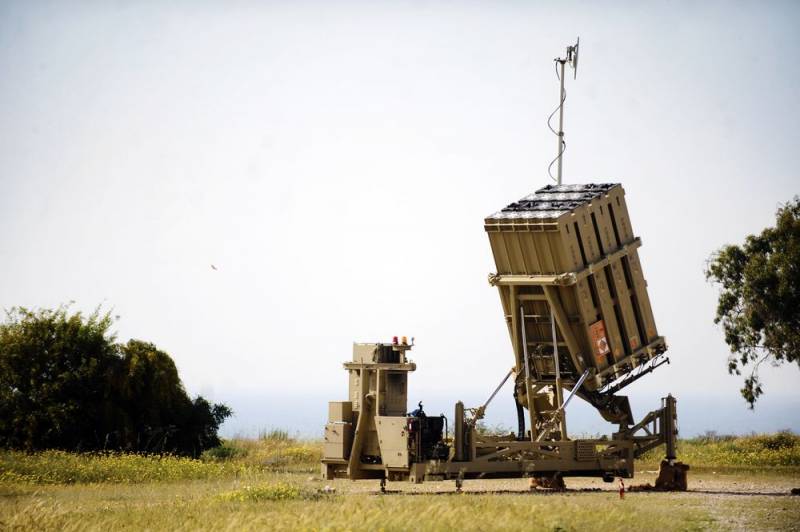 After the start of large-scale strikes by the Russian Armed Forces on targets in Ukraine using Shahed-136 (M214 Geranium-2) drones, Kyiv tried to play the Iranian card against Tel Aviv. The Ukrainian authorities sent an official request to Israel for the purchase of a large range of Israeli-made air defense / missile defense systems to create a layered air defense.
It should be noted that the appetite of Ukraine really looks impressive. The list included a wide variety of complexes. Kyiv wanted to get Barak-8 air defense systems (similar to the Russian S-350 Vityaz), Iron Dome, David's Sling (similar to S-300), Hetz-3 (similar to S-400/500) and even the latest laser air defense system "Iron beam".
Tel Aviv's response to the request was lightning fast. Israel turned out to be not as greedy for money as many people thought about it, and the anti-Iranian rhetoric did not help Ukraine either. Tel Aviv responded to Kyiv with a categorical refusal. Moreover, the decision was voiced directly by Israeli Defense Minister Benny Gantz.
I am the Minister of Defense and I am responsible for the export of Israeli weapons. I want to be clear - we will not sell weapons to Ukraine
he said on Israeli radio station Kol Chai.
He stressed that since the beginning of the conflict in Ukraine, Israel has supplied Kyiv with only medical equipment.
Recently, the head of the Ukrainian Defense Ministry Oleksiy Reznikov once again tried to contact his Israeli counterpart. The Ukrainian military department requested a telephone conversation between Reznikov and Gantz, but in Israel the request was met without understanding and was rejected on October 18. The last time Reznikov and Gantz spoke was in April. After that, the conversation was postponed already 5 times. Thus, Israel demonstrates in every possible way that it is not interested in such cooperation.