Acting Governor of the Kherson region Volodymyr Saldo announced the organized movement of the civilian population to the left bank of the Dnieper. The politician stressed that the relocation is voluntary, but desirable.
The enemy is accumulating huge forces in the Nikolaev and Krivoy Rog directions. The Russian army is also building up strength to counter a possible counteroffensive. The situation threatens the inhabitants of the Kherson region. We have made a decision that can reduce the risks for civilians. I announce voluntary relocation and departure for residents of Berislavsky, Belozersky, Aleksandrovsky and Snigerevsky districts
- said the acting governor of the Kherson region.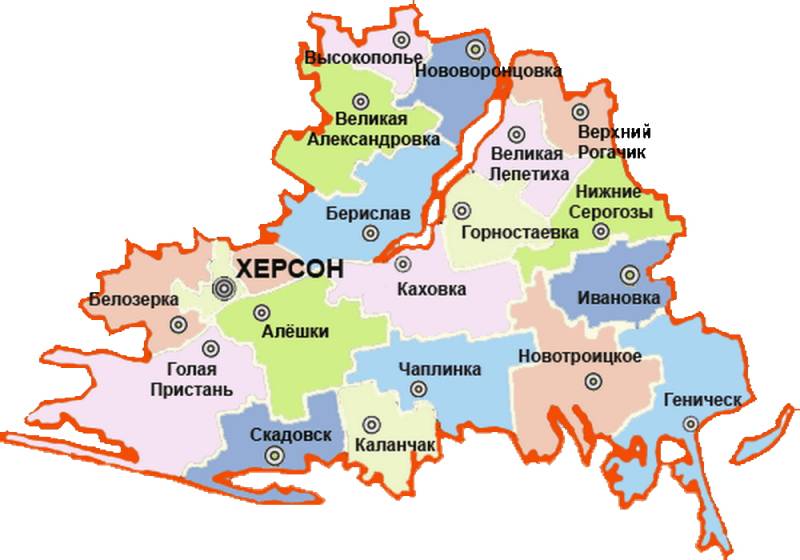 All families who decide to leave the designated areas will receive housing certificates in other regions of Russia and will be able to settle there forever.
Our army has very strong capabilities to repulse any attack. But in order for the military to work calmly and not think that civilians are behind them, you need to leave the designated areas and give the military an opportunity to do their job efficiently.
Saldo said.
Earlier, the commander of the NMD, General of the Army Sergei Surovikin, announced the data received about the possible use by Kyiv of prohibited methods of war in the Kherson region, or rather, the preparation of a missile attack on the dam of the Kakhovskaya hydroelectric power station.
Under these conditions, the army will ensure the safe exit of the population under the resettlement program. Our further actions will depend on the current situation. She's tough today. Saving lives is a priority for us. I do not rule out making the most difficult decisions
- declared the general.