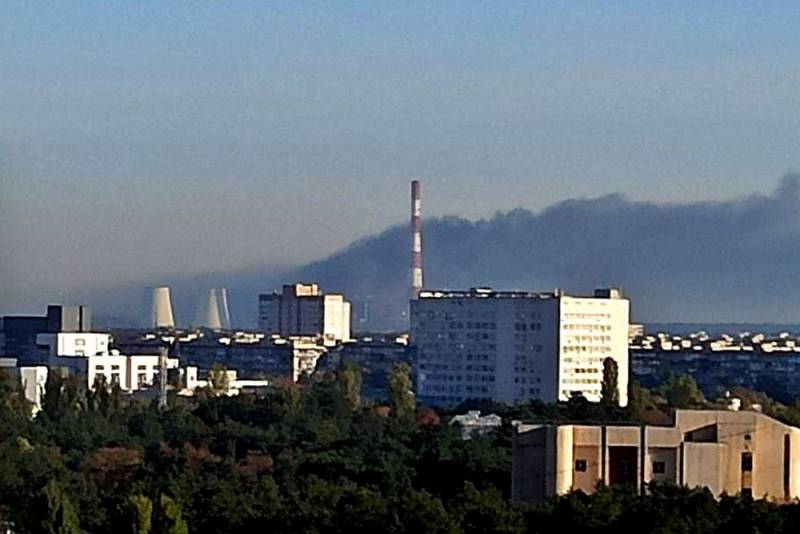 On Tuesday, October 18, the Russian armed forces launched massive strikes against a number of Ukrainian cities and towns, hitting military and energy infrastructure facilities.
Thus, explosions and clouds of smoke were observed in Kharkov, Dnepropetrovsk, Kyiv, Krivoy Rog, Zhitomir. In Dnepropetrovsk, the Prydniprovska TPP was hit, and certain parts of the city and adjacent areas were de-energized. Energy is also not supplied to one of the pumping stations of Dneprovodkanal.
Several strikes were made on the Kyiv CHP-6, the Ukrainian capital suffers from a lack of water and electricity. Zhytomyr was left completely without water and electricity.
According to the Deputy Head of the Office of the Ukrainian President Kyrylo Tymoshenko, the whole country needs to prepare for the shutdown of heat, water and electricity, since the infrastructure facilities of different cities and regions are interconnected.
Along with this, Vladimir Zelensky spoke in one of the Western social networks that during the latest strikes of the RF Armed Forces, up to a third of all power plants in Ukraine were destroyed. This led to massive power outages. At the same time, the Ukrainian president noted that such actions by Moscow deprived Kyiv of space for negotiations with the Russian side.