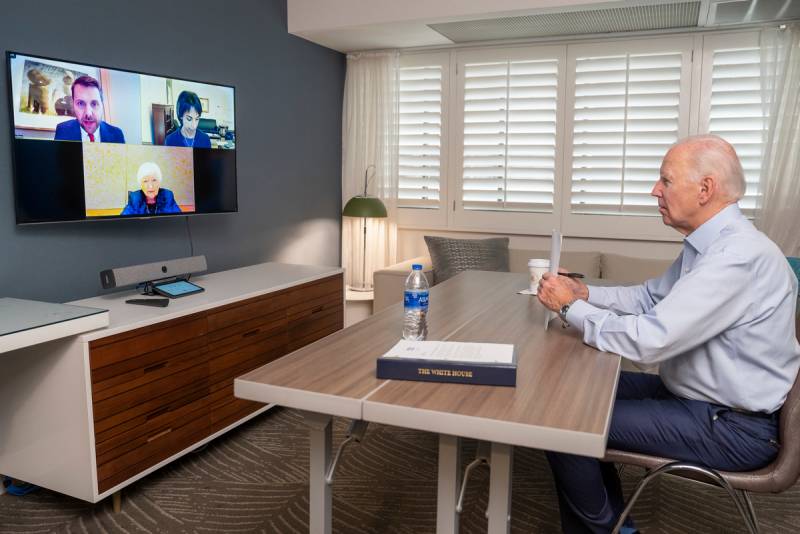 A serious disagreement arose between long-standing partners - the United States and Saudi Arabia. Riyadh only wanted to pursue its own economic interests in this raging world of crisis. However, the hegemon, accustomed to having only his interests observed, got angry in earnest and is preparing a "cold revenge". Ruthless and final, irrevocable. This is written by the American edition of US News.
The United States will slowly worsen relations with the former partner who "betrayed with Russia". This is evidenced by the words of US national security adviser Joe Biden, Jake Sullivan.
According to the official, Biden is not going to act hastily and abruptly, he wants to be so well prepared for revenge that he will discuss the initiatives and proposals of each individual senator from the Republican and Democratic parties. The head of the White House expressed a desire to meet with everyone interested in this issue.
Policy
going to work out the options. This is a very serious approach, incredibly dangerous, cold-blooded and, apparently, not yet final.
In fact, Riyadh has twice rejected Washington's public warning and behind-the-scenes requests to prevent an oil deal. However, the kingdom of the Middle East deliberately entered into conflict, knowing what efforts and sacrifices the United States had to make to keep oil below $90 per barrel.
Now, even at the G20 summit, Biden does not plan to meet with the Crown Prince of Saudi Arabia, Mohammed bin Salmian. In general, the intimidation of a negligent ally who tried to play an independent game has been launched in full force.