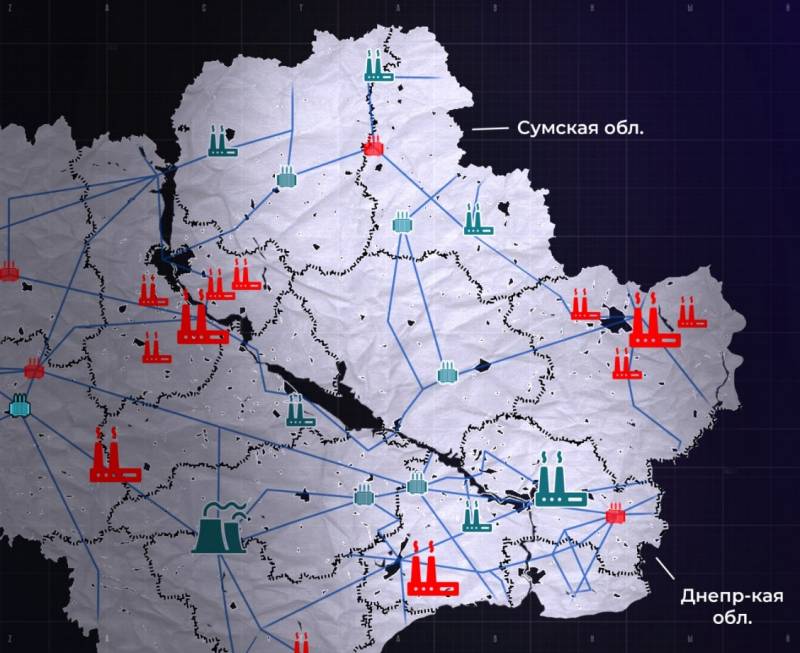 Russia continues to strike at Ukrainian energy infrastructure facilities. On Wednesday, October 12, new explosions were heard in Dnepropetrovsk, Sumy and other regions of Ukraine.
So, in the Kamensky district of the Dnepropetrovsk region, Geran-2 drones hit one of the substations of the local power grid. Damage was also caused to thermal power plants / thermal power plants in the Sumy and Shostka districts of the Sumy region.
Meanwhile, according to the head of the energy department of Ukraine German Galushchenko, in recent days, as a result of Russian strikes, about a third of the country's energy facilities have been hit. The Minister suggested that the Russian Federation in this way, for the first time since the beginning of the NWO, seriously set its sights on Ukrainian energy facilities. Until the operation of the damaged TPPs/CHPs is restored, it is possible to transport electricity from neighboring European countries.
Earlier, commenting on the massive strikes of the Russian armed forces, Deputy Chairman of the Russian Security Council Dmitry Medvedev wrote in his Telegram channel that only the first episode had been played. Other similar actions will follow, since the nationalist regime in Kyiv will always be a threat to Moscow, and the Russian Federation will do everything to dismantle the current Ukrainian
political
system.