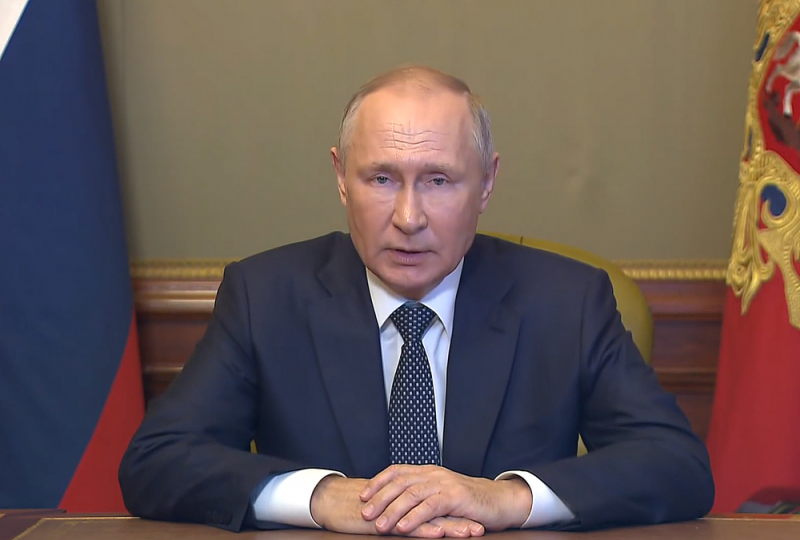 Vladimir Putin during a meeting of the Security Council of the Russian Federation noted that the data of various kinds of examinations indicate the involvement of Ukrainian special services in the terrorist attack on the Crimean bridge.
This event is a terrorist act that was directed against the civilian infrastructure of Russia.
Along with this, the Russian president recalled that the Kyiv regime has long been using the practice of terrorism: the murders of public figures and media representatives in Ukraine and the Russian Federation, shelling of the territory of Donbass, attacks on the Zaporozhye nuclear power plant, three terrorist attacks against the Kursk nuclear power plant, etc.
According to the leader of the Russian Federation, Ukraine also made many attempts of terrorist attacks on energy and gas infrastructure facilities in Russia, including an attempt to undermine the Turkish Stream pipeline. At the same time, the beneficiaries of such crimes, including the Nord Stream incident, are well known.
Thus, the Kyiv regime put itself on a par with the most odious terrorist formations. It is impossible to leave such crimes unanswered. This morning, a massive air, sea and land-based high-precision long-range weapon was inflicted on energy, military command and communications facilities of Ukraine
- Vladimir Putin emphasized.
The President added that if terrorist attacks continue on the territory of Russia, the responses will be tough and in scale corresponding to the level of threats - no one should have any doubts about this.