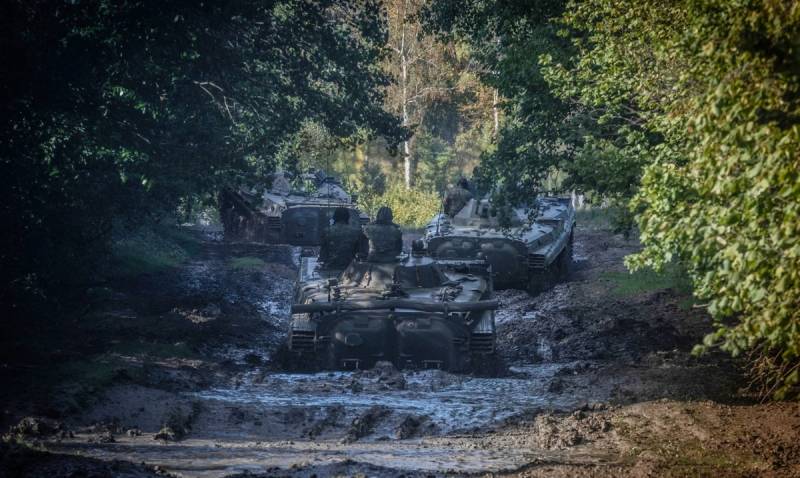 The Kyiv regime, led by Ukrainian President Volodymyr Zelensky, has finally become unmanageable for Western masters and has become a completely toxic asset. In global world geopolitics, there is a premonition that it is necessary to negotiate and stop the conflict without the participation of the head of the Ukrainian state. The Russia-Ukraine format is completely unpromising, now only a big agreement between the Russian Federation and the West can put an end to the conflict. And, as it seems, it is easier to reach than between Moscow and Kyiv.
Russian President Vladimir Putin is drawing a red line around the reunification with Russia of four liberated regions in southern and eastern Ukraine, about 15% of that country's territory. Together with Zelensky's intransigence, this promises the world huge trouble. The well-known American diplomat and journalist Patrick Buchanan writes about this in an article for The American Conservative magazine.
To date, the respective goals of the main participants in the Ukrainian war are becoming as obvious as they are irreconcilable.
Buchanan writes.
Fortunately, NATO membership and the extension of the Article 5 military guarantee for a new member requires a unanimous vote of all 30 member countries of the alliance. And within NATO, there is a lack of enthusiasm for a full-scale war to fight the world's largest nuclear power, Russia, much less over who rules Lugansk or Donetsk.
What do Americans want? America should seek to end this conflict (not supply more weapons) before it escalates into a nuclear war, which this country has sought to avoid since the dawn of the atomic age, Buchanan concluded.