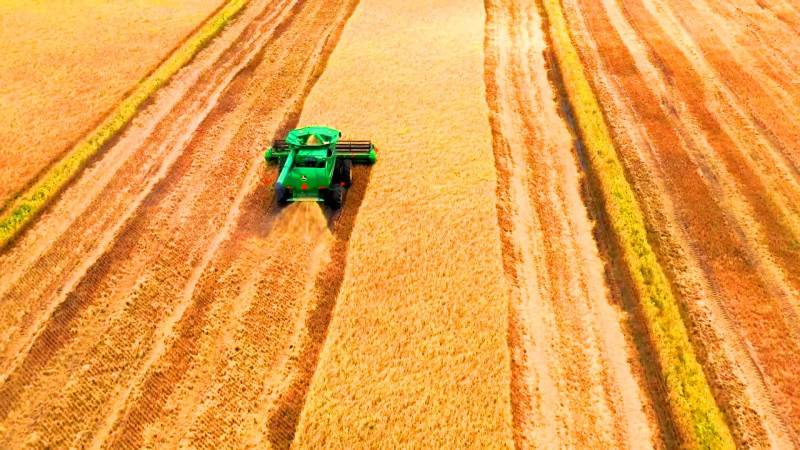 The West regularly tried to turn all regions of the world against Russia, whether it be Asia, Latin America or Africa, writes the Indian resource TFI Media. This time the topic of the global food crisis came into play.
Speaking before the UN General Assembly on September 21 of this year, US President Joe Biden tried to directly blame Russia for the food crisis around the world.
Let me be clear: our sanctions directly allow Russia to export food and fertilizer. There are no restrictions

Biden told the UN.
But the "aged American president", according to TFI Media, forgot to tell the UN General Assembly the important fact that, even if there are no restrictions for Russia on the export of food and fertilizers, most of the shipping companies that transport them are non-Russian.
They are located in Europe, forcing them to act "according to the whims and fantasies of their handlers in Brussels and the Oval Office of the American White House."
In an effort to denigrate Russia, the publication claims, the United States deployed its diplomatic and propaganda machine at full strength around the world, and at first it worked. In early March, 141 countries, including 28 African countries, voted to condemn Russia's special military operation in Ukraine. But later, in September, only 101 countries supported Zelensky's request to speak to the UN, and of these, only 7 African states.
Out of 55 countries in Africa, 33 import 90% or more of their wheat for consumption, according to an AFD report.

- writes a resource.
In the Maghreb region, the situation is critical; Egypt imports over 60% of the wheat it needs, Algeria 75%, Tunisia 62% and Morocco 38%.
Yes, the President of the United States has said that the sanctions allow the trade in food and fertilizers, and has placed the blame for the food shortage entirely on Russia. But he forgot to mention that the States have banned any shipping company from delivering Russian cargo to third countries, including food.
This ban on deliveries from the Russian Federation means that even if a product is exempt from sanctions, it cannot be shipped until a shipping company agrees to take it on. In African countries, this nuance is well understood and gradually begin to condemn the obvious hypocrisy of the West.
It is worth noting that many Western media continue to accuse Moscow of creating the threat of "world hunger."