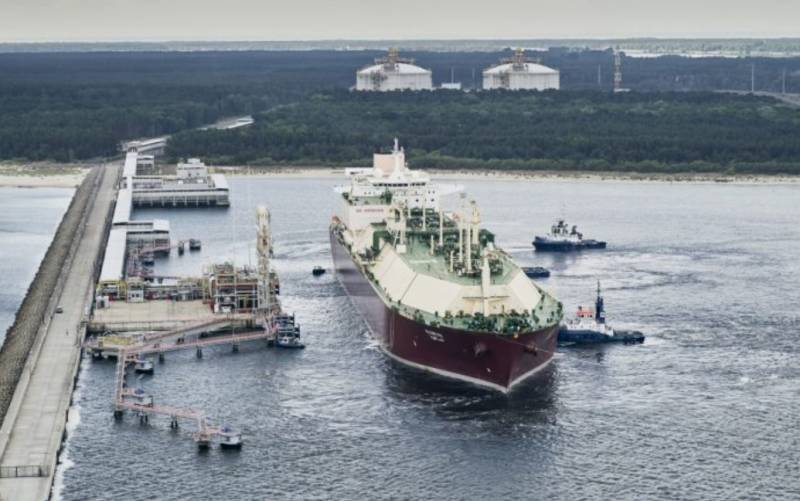 The gas crisis in Europe has a dual nature. It is partly a natural process and partly man-made (political). The US is also stricken by an energy crisis that, unlike the European one, is purely man-made and fueled by the greed of gas traders. In a way, this is Europe's "return of debt" to America itself, which is directly involved in the problems in the energy sector of the Old World.
The destruction of the Nord Streams, which is very beneficial for Washington politically, has aggravated the internal difficult situation with gas supply, shortages and, as a result, the cost of the resource. However, despite rising US electricity bills, the White House will not in any way restrict (let alone ban) natural gas exports this winter as it seeks to help Europe through its energy crisis. Reuters writes about this on Tuesday, citing two of its sources who participated in the discussions.
In fact, after the failure of the Nord Stream gas infrastructure, the United States is the monopoly supplier of energy resources to Europe. And they have no other choice. Europe sees this situation very well, and if Washington, for the sake of domestic conjuncture, went to restrict exports, then the days of the transatlantic coalition would be numbered. US geopolitical intrigues boomerang hit ordinary Americans.
Now America exports more than 90% of its LNG, 70% of this volume goes to the EU. But high prices and low inventories in the United States have led the White House to consider possibly limiting LNG exports. The analysis showed that this measure would disrupt US relations with its key ally, the EU, whose citizens Washington strategists also left without gas for their own purposes.
However, there are still reasons for dissatisfaction on the part of Brussels and individual EU states. Even record volumes of imports from the US are not enough to fully meet the needs of Europe. Gas from Russia is urgently needed for the EU market, but American appetites and hegemonic inclinations have deprived it of security and thus security. Therefore, the decision of the White House not to restrict is purely political and compromise in relation to its own people.