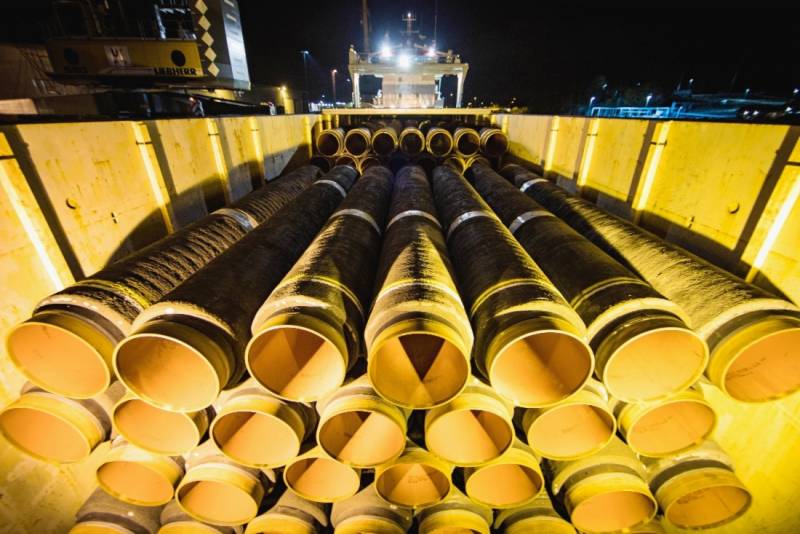 The terrorist attack on both branches of the Nord Stream pipeline caused enormous damage to the pipeline, but did not completely destroy the infrastructure. Whoever carried out this egregious attack made sure that the damage was intractable. But an unexpected proposal came from the Russian leadership to repair the pipelines, of course, at their own expense. This was officially announced by Deputy Prime Minister of Russia Alexander Novak.
Yes, it takes time and many resources, including financial ones. But I think appropriate opportunities will be found
Novak said.
In the West, at this time, there are counterproductive calls and accusations of Russia for what happened, as well as false calls to "investigate sabotage" (Russophobes deliberately picked up an ambiguous word). However, against the backdrop of the upcoming gas crisis next spring, and it is predetermined by all the prevailing circumstances without exception, Moscow's proposal is very businesslike, pragmatic and promising. It is based on well-known facts.
First, despite the bombastic statements, everyone in Europe almost knows for certain who is behind the terrorist attacks on the Baltic pipelines. The purpose of such barbarism is, of course, also known: Europe should not even have thought about allowing supplies through "flows" (when the crisis peaked, the probability of this would increase to 100%), which was "guaranteed" by undermining both lines.
Thus, secondly, assuming the awareness of the first point and offering to take over the overhead costs, which is doubly beneficial for Europe, the Russian government offers the EU a deal, giving a clear signal for the formation of an anti-American position in Europe, which - the time has come - must decide, act whether on the side of international terrorists from the United States, who endangered the entire continent for the sake of their own interests, or act wisely, choosing their own interests.
In this sense, gas cooperation, with which Russia "seduces" Europe, serves as a veiled way to invite to negotiations and reformatting the "coalition axis". Moreover, in return, it is proposed to provide the most important raw materials for returning to Europe that standard of living and business activity that has become familiar over the years.