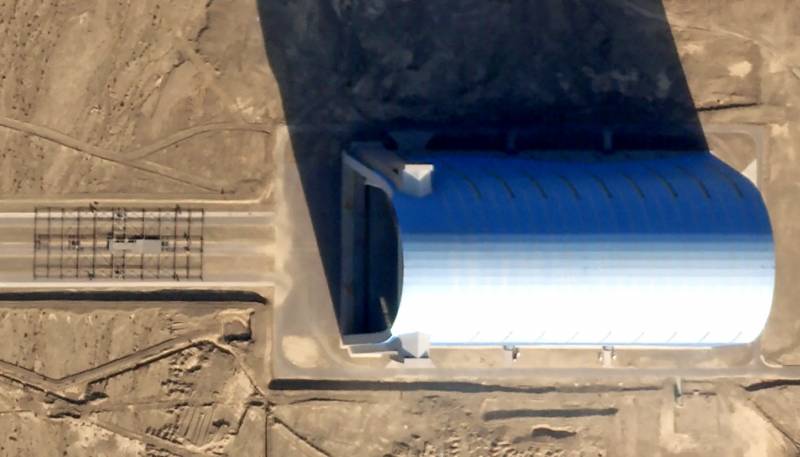 US military analysts were extremely interested in satellite images of a huge hangar located in a remote Xinjiang Autonomous Region in the northwest of China, near the secret PLA air force Malan airbase, which specializes in testing unmanned platforms, and other anti-missile and anti-satellite development sites.
The hangar is 350 m long and about 140 m wide. It is also extremely tall, as can be seen on satellite images where ground vehicles or shadows are present. Inside you can easily place a Nimitz-class supercarrier
- indicate the military observers of The Drive, where a large review of photographs received from space was published.
In their opinion, this hangar is clearly associated with the development in China of large unmanned airships capable of operating in the stratosphere at altitudes of 7 to 20 km. Additionally, this version is evidenced by the huge hangar gates, a large transportation structure with cables near them, and a paved area similar to a runway, stretching almost 1 km to the west. It is very likely that the nearby tower serves as a mooring mast.
Earlier satellite imagery shows that the hangar and all associated structures were completed by 2015. In the same period, scientific publications appeared in the PRC, where the issues of optimizing designs for a stratospheric airship were considered and tests of prototypes were mentioned - BNST-KT-02 100 m long and 75-meter, but more high-altitude and lifting (5-7 tons) Yuan Meng. However, the Alashan region in Inner Mongolia, much east of Xinjiang, was named as testing sites for these airships. But satellite photos of recent years show that these "airship bases" are now mothballed.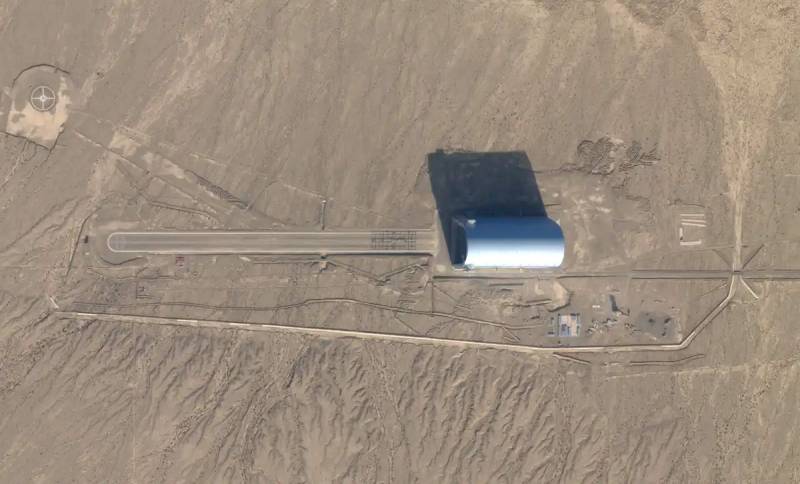 Apparently, work in this direction continues, but now they are going in another place - in Xinjiang. Most likely, according to US military experts, the Chinese stratospheric airship is being developed as a missile defense system. Such a vehicle is capable of providing continuous high-altitude radar coverage of a huge radius, as well as serving as a platform for anti-missile and even anti-satellite weapons, including interceptor missiles or directed energy weapons such as lasers or powerful microwave generators.
The use of such an airship for other purposes, including as an electronic intelligence, surveillance and reconnaissance platform or a pseudo-satellite communications relay node, is not excluded. This could be very useful in any future high-level conflict where satellites are the main targets and getting new ones into orbit quickly is difficult.
- notes The Drive.