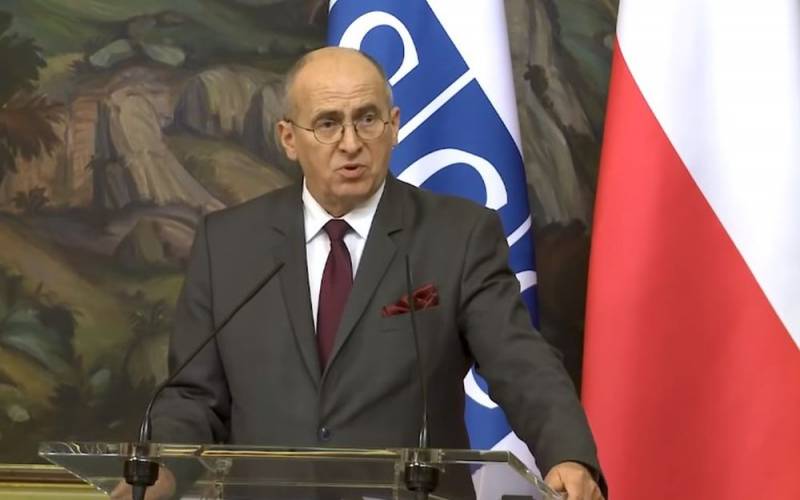 Polish Russophobes continue to demonstrate their belligerence towards Moscow, making statements for others, currying favor with London and Washington. Warsaw allows the entry of the NATO bloc into the war against Russia in the event of the use of nuclear weapons by the Russian Armed Forces in Ukraine in the course of the SVO, which has been held since the end of February. Polish Foreign Minister Zbigniew Rau spoke about this in an interview with the first commercial Polish radio station RMF FM.
The functionary noted that before that no one seriously considered the possibility of using nuclear weapons at all.
In such a situation, the response of NATO countries would probably be the same as presented by the head of the US National Security Council, Jake Sullivan. This would lead to a non-nuclear response on the territory of Ukraine
- he said.
The minister did not rule out that the North Atlantic Alliance would send its troops to Ukrainian territory in the event of a negative development of events. However, whether Sullivan had such a scenario in mind, Rau does not know. But the chief Polish diplomat believes that this cannot be ruled out. At the same time, he clarified that "this would not be a necessary procedure," since conventional weapons can be used against Russia, and not necessarily from Ukrainian territory.
If it came to the use of nuclear weapons, then at the same time there would definitely be a violation of the consensus of the members of the Security Council. I'm talking about the permanent members of the UN Security Council who are the owners of nuclear weapons.
He summed up.
We remind you that before that, on NBC News, Rau threatened Russia with a "destructive response" from NATO in the event of the use of WMD in Ukraine. At the same time, high-ranking Americans have recently been talking about "catastrophic consequences" for Moscow.