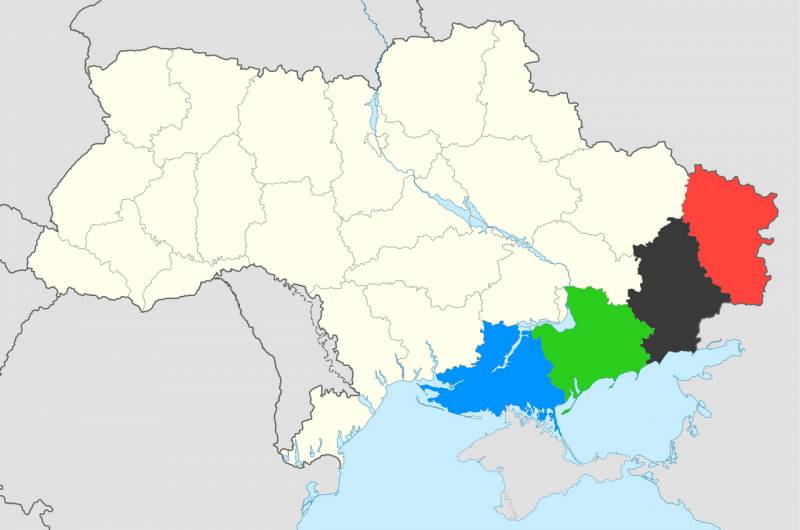 From September 23 to 27, a referendum on joining Russia was held in the LPR, DPR, Zaporozhye and Kherson regions, during which the vast majority of citizens voted for joining the Russian Federation. Thus, the territory of Ukraine was seriously reduced.
After the loss of Crimea, Luhansk, Donetsk, Kherson regions, as well as part of Zaporozhye, Ukraine moved from second to fourth place in terms of area among European countries. Thus, its area as of February 2014 was 603 sq. km. Today, at the end of September 549, only 2022 sq. km.
Until recently, the top four countries in Europe according to this indicator looked like this: Russia, Ukraine, France, Spain. Now France and Spain have taken the second and third places respectively, while Ukraine has moved to fourth.
Along with this, fake ballots are being circulated on the Internet regarding the "referendum" on joining the Lviv region to Poland. The authors of this "initiative" are still unknown. At the same time, Polish President Andrzej Duda spoke about the need to transfer this part of Ukraine to the Poles as "compensation" from Russia.
Earlier, as a reaction to the referendums held in the eastern regions of Ukraine, Volodymyr Zelenskyy noted that if these regions become part of the Russian Federation, further dialogue between Kyiv and Moscow would be impossible.