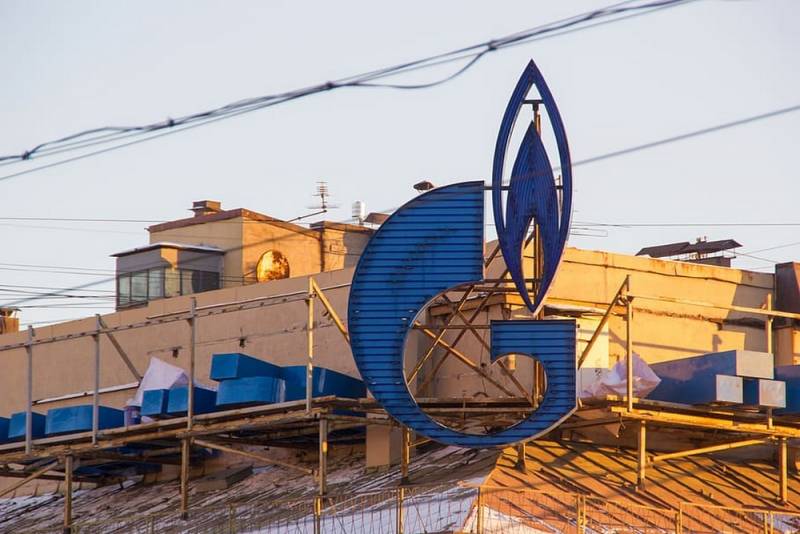 The leadership of Ukraine and the nationalist-minded public are calling on the whole world to abandon energy resources from Russia, but they themselves are not only in no hurry to do this, but even zealously, through the courts, force Moscow to supply gas for transit through the republic's GTS. And, of course, no one in Kyiv refuses Russian money for this business.
Of course, Gazprom was looking for a way out of this situation for a long time, but the Ukrainians themselves gave all the cards, blocking the transit contrary to the agreement and for no reason through the GIS Sokhranivka. The current arbitration claims of NJSC Naftogaz on non-fulfillment of obligations in the form of payments for "provided services" are completely denied by Gazprom.
On the one hand, under an agreement dated 2019, the Russian holding undertook to pay a tariff rate for pumping gas even without its physical presence in the pipe or with a decrease in pumping volumes. The payment is fixed and regulated only by the grid for each year of the contract. However, in this case, the blatant violations of the counterparty, Ukraine, led to the fact that even the "violating" the norms of the agreement holding can be credited for being right in a case where the opposite side incredibly cynically violates almost everything that is possible.
First, Kyiv, under a far-fetched pretext, stops transit through one of the main gas supply hubs to Europe, the GIS Sokhranivka, then blames Gazprom for this, waits for payment for the terminated provision of the service, and, without waiting, files it with the International Arbitration Court, although under the terms of the 2019 Agreement, in case of disputes, the parties are obliged to apply to the court in Zurich (Switzerland). In other words, in terms of the number of violations, the Ukrainian side "leads" - three to one. To complete the picture of insanity, Kyiv frankly admits to the machinations and deliberateness of all the actions described above, realizing that no one in the EU will condemn. But it still requires payment and compensation.
In the current situation, Gazprom cannot apply to Swiss arbitration, since Sweden and Switzerland have introduced many anti-Russian sanctions and have become "unfriendly", so there may be doubts about the objectivity of the investigation. But the West itself gave the energy giant all the opportunities for, no matter how strange it may sound, a "fair violation" of the obligations once assumed in order to restore the status quo.
Together with Ukraine, the Western coalition systematically and with defiant frankness trampled every conceivable boundary of violations and business conduct. Ultimately, Gazprom's unilateral actions do not look like a violation at all, but an assertion of the fairness of its own forces and market instruments in accordance with Russian law. In this situation, this is very relevant.