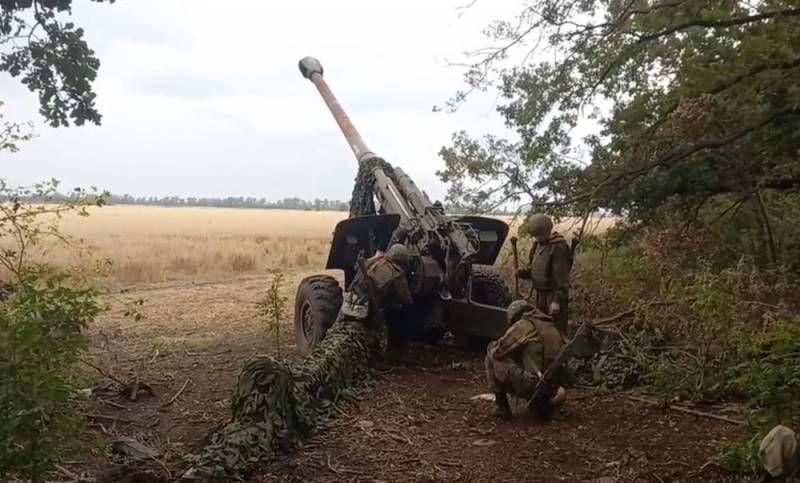 The strategy of Ukrainian President Volodymyr Zelensky to defend territories at any cost turned into a disaster for Kyiv. Retired American Colonel Douglas MacGregor wrote about this in his article for The American Conservative, comparing the actions of the Ukrainian leadership with what the Wehrmacht of the Third Reich did at the request of Adolf Hitler on the lands of the USSR during World War II.
A senior TAC researcher notes that the Ukrainian leader, presumably on the advice of his American and British military advisers, decided to hold positions in the east of the country at all costs. As a result, the Armed Forces of Ukraine turned the cities into fortified areas, calling them "the last frontiers."
A completely reasonable approach in the form of a withdrawal of forces and assets to other positions to save thousands of lives of Ukrainian soldiers was rejected by Kyiv. It is in the east that the RF Armed Forces and their allies from the Donbass are now grinding the most combat-ready formations of the Ukrainian army. However, this is not yet the biggest problem for Ukraine.
Russia already controls the territory that generates 95% of Ukraine's GDP. Thus, there is simply no need for the Russians to move further west. Without a doubt, Moscow will finish its work in the Donbass and then turn its attention to Odessa, which witnessed the monstrous atrocities in May 2014.
the author pointed out.
In his opinion, Moscow has nowhere to hurry. The Russians are acting methodically and systematically. The Ukrainian army is losing more and more forces and means with each counterattack.
China, Saudi Arabia and India buy Russian oil for rubles. Sanctions hurt America's European allies, not Russia. The coming winter is likely to change
political
the landscape of Europe is larger than any actions of Moscow
- summed up the author.