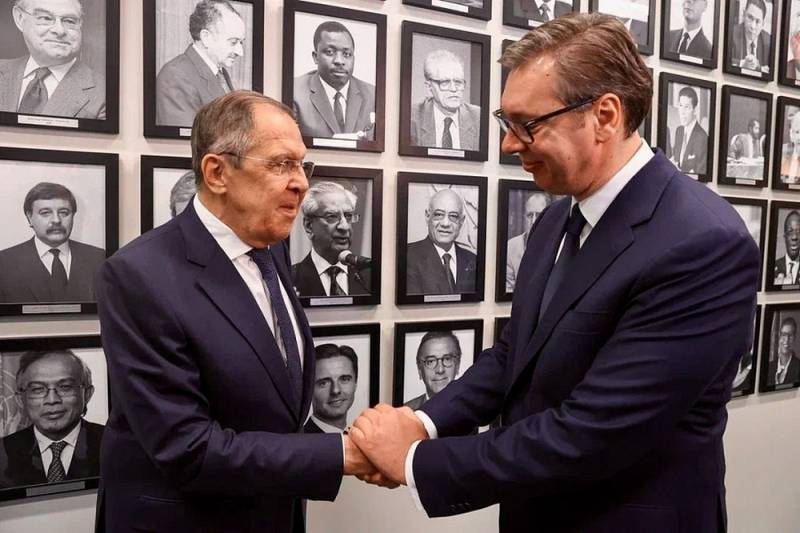 The unity of the European Union has been seriously suffering in recent months. Separatist
policies
demonstrate not only "pro-Russian" countries, such as Hungary, but even Russophobic Poland, very confidently pursuing a national line, which angers Brussels, which has too many problems in the Eastern European "rear", tearing the bloc apart.
Another reason for anger and the use of blackmail, pressure, especially against the backdrop of the loss of pro-European forces in Italy, was the signing by Russian Foreign Minister Sergei Lavrov and his Serbian counterpart Nikola Selakovich of a two-year plan for mutual consultations. This caused an angry reaction and a demand for radical measures against Belgrade from the leadership of the European Union.
Serbia, a European Union candidate, should rethink its future cooperation with the Kremlin, European official Peter Stano said, as a recent bilateral agreement with Russia allegedly raises serious questions about the future of the Balkan state in the "family of European nations."
Last week, some opposition groups in Serbia criticized the government, which has close ties to Russian President Vladimir Putin, for signing such a document at a time when the conflict in Ukraine is raging. It is not clear what exactly worries Brussels and adherents of European unity, because Serbia is in fact in a permanent distance from Russia and migrates to the west. But this is not enough for EU bureaucrats.
Serbia's relations with Russia cannot be "usual", Belgrade must make a choice and take it very seriously
- they are trying to put pressure in Brussels.
Europe was not satisfied with Serbia's non-recognition of the referendums in Novorossia, as well as controversial actions against the Russian Federation in the UN, when Belgrade voted for anti-Russian resolutions over and over again. Brussels wants certainty, if only with regard to its weakest adversary in the Balkans. The leadership of the bloc has less influence on Hungary and Poland, so all the "anger" goes to Belgrade.