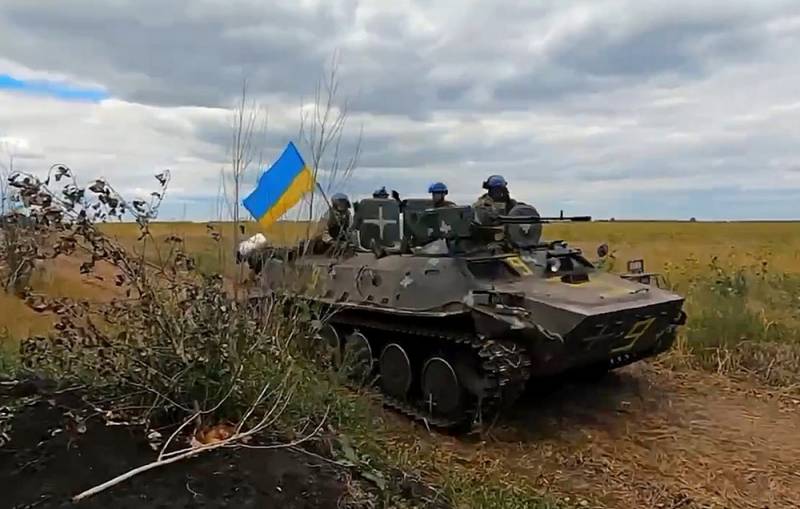 The Ukrainian armed forces are preparing a counteroffensive, the direction of the main blow of which was told on the air of Channel One by the chairman of the movement "We are together with Russia" Volodymyr Rogov.
He noted that recently the military personnel of the Armed Forces of Ukraine practiced military operations in the area of ​​the upper pool of the Dnieper near the settlement of Volnoandreevka, Zaporozhye region, which is still under the control of Kyiv.
According to the instructions of these exercises, companies of up to 110 personnel in the dark practiced landing near such a settlement as Volnoandreevka
- Vladimir Rogov noted, adding that the offensive plan of the Armed Forces of Ukraine is being developed by Western "curators".
The maneuvers also used Bayraktar TB2 unmanned aerial vehicles hovering fifty kilometers from the landing site. In this place, the Armed Forces of Ukraine also concentrated a large number of pontoon crossings.
Along with this, on the morning of September 26, Ukrainian militants shelled the central region of Gorlovka in the DPR, resulting in damage to several houses, and two children were injured.
Earlier, shelling of the Armed Forces of Ukraine was also recorded in Nova Kakhovka, Kherson region. According to the military-civilian administration, there were six explosions in the city.