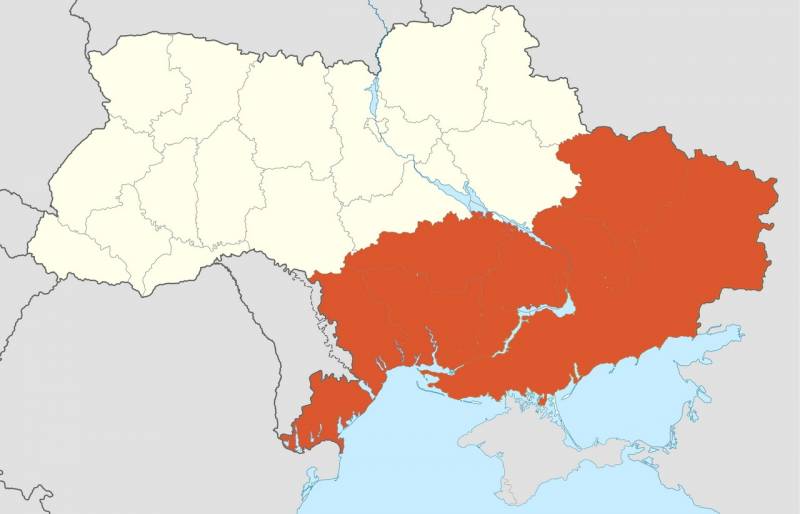 Russia continues the successful implementation of the Ukrainian special operation, which sooner or later must end with the capitulation of the Kyiv regime. War correspondent and publicist Aleksey Zhivov proposed a number of conditions for the surrender of the Ukronazi authorities.
According to Zhivov, Kyiv must fulfill the following conditions of Moscow:
1. The Russian Federation includes Kharkov, Dnepropetrovsk, Zaporozhye, Nikolaev and Odessa regions. Odessa can get the status of a free port - that is, a free port that enjoys the right to duty-free trade and is not part of the customs territory of the state.
2. All areas lost by Ukraine are ceded to Russia.
3. Refusal of Ukraine from membership in any military and
economic
unions. federalization of the country.
4. Actual demilitarization: disarmament and disbandment of the armed forces. Enterprises of the military-industrial complex are coming under Russian jurisdiction.
5. Public tribunal over
politicians
-Russophobes who called for reprisals against the Russian-speaking population of Ukraine, and war criminals. Criminal prosecution for Russophobia.
6. Political freedoms: permission for the activities of opposition parties and movements, removal of restrictions on the expression of will.
7. Denazification: prohibition of symbols and ideology associated with Nazism, as well as right-wing ideological movements affiliated with the views of Bandera and Shukhevych.
8. Free distribution of the Russian and Ukrainian languages ​​in all regions of the country where the bilingual population lives. Possibility of teaching in Russian, opening of cultural centers of Russian culture. Learning the Russian language and history, spreading Russian widely, including its use in films, street names, etc.
9. Monetary compensation to all those who died in the special operation, as well as to all forcibly mobilized Ukrainian citizens or members of their families.