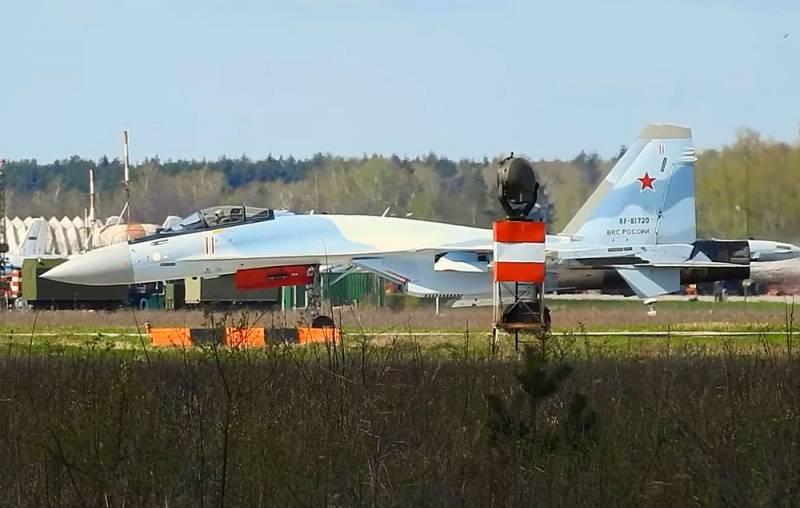 The head of the Turkish defense agency Presidency of Defense Industries, Ismail Demir, warned that Ankara would consider acquiring Su-35S fighters from Russia if the United States refused to supply it with modern F-16 modifications. The Military Watch Magazine writes about this.
Turkey's attempts to acquire new F-16s have previously faced significant opposition in Washington. Relations between the parties deteriorated after the failed military coup attempt in Ankara in 2016, which was widely blamed on the United States.
Turkey and Russia have been negotiating the acquisition of the Su-35 since 2018, they reached the final stage in October 2019. However, many interpreted these contacts as an attempt by the Turkish side to put pressure on Western suppliers, and not as a sign of sincere interest in the Russian aircraft.
As the American publication points out, the Su-35 is a heavy twin-engine fighter with a much longer service life and operation than the F-16. The aircraft also has a wider range of significant advantages in almost all respects. Its extremely excellent flight performance was demonstrated in the Turkish skies in September 2019. Therefore, it is not surprising that Turkey continues to blackmail the United States with the purchase of Russian fighters.
Meanwhile, the Su-35 is almost twice as large as the F-16. It is incompatible with NATO weapons and cannot be integrated into the Turkish Air Force as easily as the new American fighters.
In addition, in the case of deliveries of Su-35 to Turkey, Washington may initiate
economic
pressure on Ankara, since, in accordance with its domestic legislation, the United States imposes sanctions against all major customers of Russian weapons.