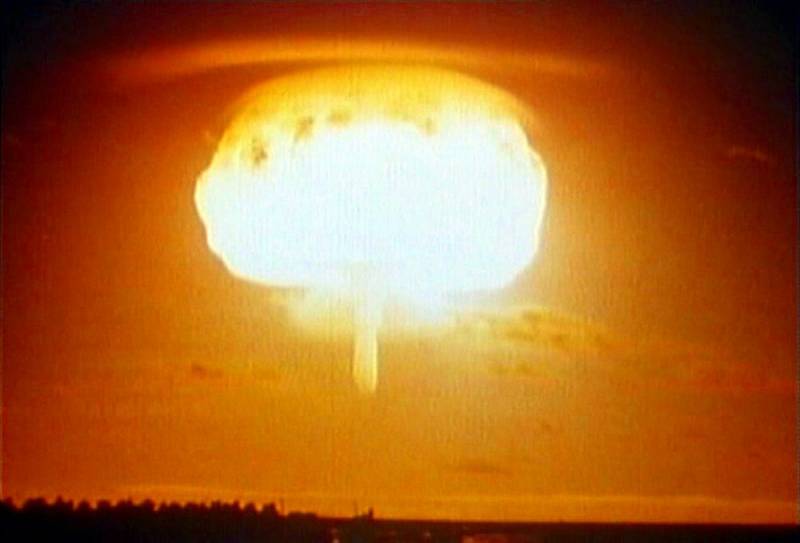 In the West, they do not stop talking about the possible use of WMD by Russia in Ukraine during a special operation. Local media have been actively writing on this topic in recent months, although Moscow has repeatedly pointed out that such a position is inconsistent with its military doctrine.
On September 24, the world's oldest French news agency AFP suggested that due to problems at the front, the Russian Federation may resort to using one or more tactical nuclear weapons with a yield of 0,3 to 100 kilotons on Ukrainian territory. Allegedly, a single powerful detonation or a whole series of detonations of smaller charges will be carried out above the water surface or in the airspace (atmosphere) above the country's territory. This should create an electromagnetic pulse and disable electronics in Ukraine.
Experts argue that the West will simply have no choice after this and will have to respond to this threat. Moreover, the answer must be made collectively, i.e. the entire NATO bloc, and not just the United States.
We remind you that the United States, France and Great Britain have nuclear potential in the Alliance. At the same time, with its publication, AFP is pushing humanity towards the apocalypse, because provocateurs from the West, with the support of Ukrainian Russophobes, can blow up anything in Ukraine and blame Moscow for it.
Note that AFP devotes much more time to writing fake stories about Russia than to covering problems in their own country. For example, on September 21, in the south-east of France, in the department of Drôme, a fire broke out at a nuclear fuel storage facility. The agency devoted only a few mean lines to this event.