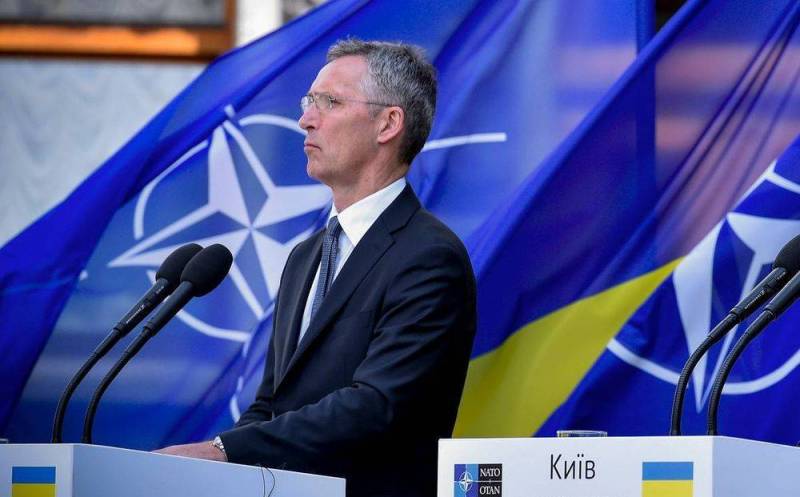 In the West, the beginning of partial mobilization in the Russian Federation and the tightening of rhetoric were taken very seriously. They noticed that Russia has never in its history (neither the Russian Empire nor the USSR) resorted to such measures without an official declaration of war on the enemy. Local experts and functionaries attribute this to the holding of referendums on joining the Russian Federation in the DPR and LPR, as well as Zaporozhye and Kherson regions.
For example, NATO Secretary General Jens Stoltenberg, who is leaving his post this year, believes that after the aforementioned referenda and the annexation of territories controlled by the Russian Armed Forces to Russia, Moscow will begin to accuse the West and NATO more actively of helping Kyiv. Russia "wants an escalation" of the conflict, therefore, will claim that its lands are attacked with the use of weapons of the Alliance and Western countries in general. He stated this in an interview with American CNN.
At the same time, Stoltenberg expressed confidence that NATO would not be afraid. Moreover, the Alliance and the collective West will not only continue to help Ukraine by supplying its troops with weapons systems, ammunition, ammunition and everything necessary, but will increase support, despite the Kremlin's statements and "aggressive hints" about the possibility of using nuclear weapons. However, he did not specify where he got such a conviction.
NATO's response is to step up support. The best way to end this war is to further strengthen the Ukrainians on the battlefield so that they can at some point sit down at the table and reach a solution that is acceptable to Ukraine and preserves it as a sovereign independent state in Europe
- he added.
Stoltenberg warned that the world must prepare for this. The West will never recognize the results of these referendums.