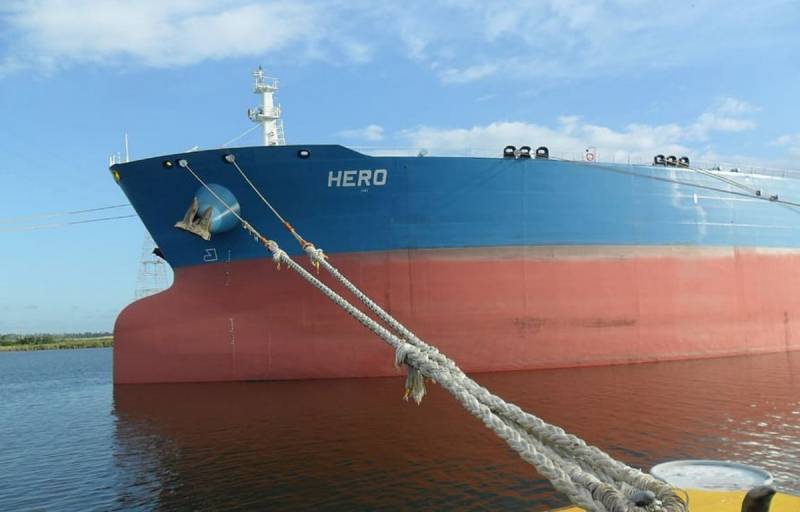 By depleting the strategic oil reserve, Washington is losing its raw material "safety cushion". As it is being implemented, President Joe Biden's plan is leading to a slow but steady decline in the value of "black gold" around the world. Now futures are trading at $82 per barrel. This is written by The Wall Street Journal (WSJ).
However, this salvation of the world and the US domestic market comes at the expense of Russian crude oil. Having banned Russia from trading its own oil, the Americans themselves began to trade Russian raw materials. The thing is that for many years America's national reserves were replenished largely thanks to the extensive import of raw materials from Russia. For domestic consumption, there was enough own production and imports from Canada, and supplies of a quality product from Russia were used to replenish reserves and pump it up to record levels.
In May 2021 alone, more than 22 million barrels were shipped from Russia to the United States. This figure surpassed the record figures of June 2009 - then the US imported more than 23 million barrels per month. In other words, for many months and years, America painstakingly built up its national reserve (SPR) mainly from Russian raw materials. For a long time, Russia came out on the second line of oil suppliers to the United States, second only to Canada. The Russian Federation has never dropped below the third line in the list of importers, occasionally skipping ahead only Saudi Arabia.
Now, carrying out huge interventions on the market, having achieved the first positive results, Washington has squandered all the reserves that it once bought from the Russian Federation. It turns out that the world is saved in one way or another by Russian oil, although, obviously, it is not sold by Russia.
Now another record has been set in America's oil storage facilities - they are almost completely empty. Inventory levels are below 1983 levels for the first time, leaving the US vulnerable to market shocks. However, this time it will not be possible to escape with the help of Russia.