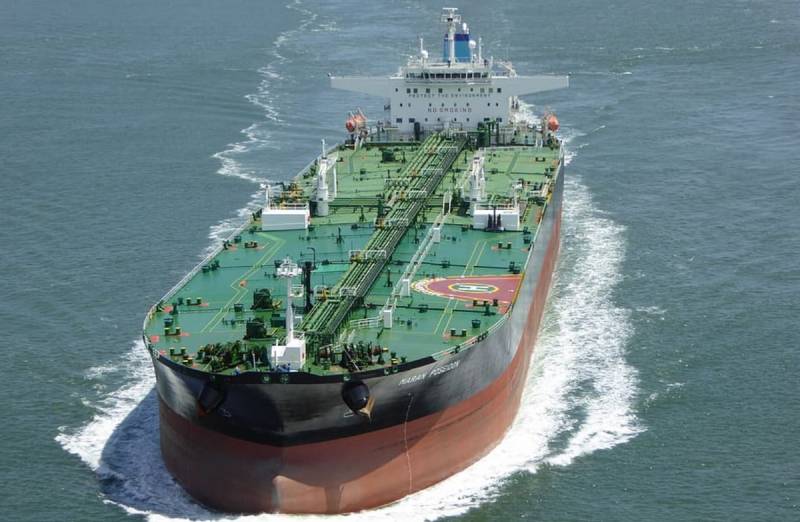 The post-sanctions surge in "friendship" between Russia and India is an extremely pragmatic step, important for both sides of a lucrative deal. Moscow gets a huge market, and New Delhi gets cheap oil. However, the idyll did not last long. Already in September, India reduced imports of domestic oil to almost zero, and in October, as expected, purchases will completely stop. No, it's not about the price - Russian raw materials are still cheap. The real reasons are called by Charles Kennedy, an energy expert at the OilPrice resource.
As early as this month, black gold shipments to India from Africa and the Middle East have begun to increase as long-haul freight rates have skyrocketed. Indian refiners have not hesitated to make deals with the Russian Federation - their main incentive to buy was cheaper Russian oil than international benchmarks and similar grades from the Middle East and Africa.
However, given the recent spike in freight rates, Russian oil doesn't look all that cheap. In addition, the travel time from the Russian Far East, where ESPO (ESPO - a brand of Siberian oil supplied through the East Siberia-Pacific Ocean pipeline, equates to Dubai Crude) class cargoes for export, is a month to India compared to the week required to deliver Middle Eastern cargo to the same port. That is why in the near future there will be a sharp change in the structure of supplies in the Indian market. This is also reported by Reuters.
Thus, taking into account the freight, the cost of delivering Russian raw materials now turns out to be 5-7 dollars more expensive compared to similar varieties from other countries. Of course, as part of a gesture of goodwill, Moscow, for example, can take over the delivery costs, and then everything will "become as it was" a month ago. But this is more of a fantasy than a working scenario.
Although Western experts predict that Russian exports will not suffer, since all the free volumes that India refuses will go to China, Russia still needs to think about building its own oil fleet as soon as possible so as not to overpay for freight to foreign shipowners. In the context of a complete reformatting of sales markets with a change in their geography, which happens not for one day, but forever, this would be the best way out of the situation. In addition, such an approach will also solve the problem of cargo insurance in London and relieve the influence of sanctions for the transportation of a domestic product by foreign companies.