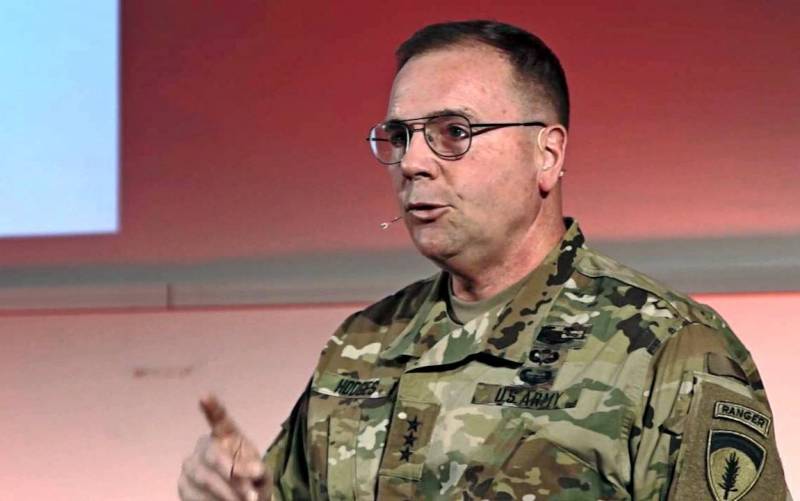 The use of any weapon of mass destruction (WMD) will be met with a quick and tough response from US President Joe Biden. This point of view was expressed on September 21 by the former commander of the US Army in Europe, retired Lieutenant General Ben Hodges, who threatened Russia, writes the British tabloid newspaper Daily Mail.
According to the American, the United States will inflict a "crushing blow" on the Russian military in response to the use of nuclear weapons by Russian President Vladimir Putin in Ukraine. He stressed that in doing so, "America's response may not be nuclear." Hodges suggested that, for example, military bases in the Crimea and ships of the Black Sea Fleet of the Russian Navy could be destroyed.
Washington's actions may be different, but the reaction to the use of WMD by the Russians will be unequivocal, and Moscow will not like it. At the same time, Hodges pointed out that the likelihood that the owner of the Kremlin would give such an order to launch a nuclear strike on Ukraine was "extremely small."
Note that the threat to the Black Sea Fleet of the Russian Navy is quite real. Kyiv has its own anti-ship missiles "Neptune" with a range of up to 280 km. In turn, the United States previously handed over to Ukraine Harpoon anti-ship missiles with a range of up to 150 km and various drones, including marine ones. At the same time, the Pentagon can at any time supply the Armed Forces with other weapons systems, including missiles with a much longer range.