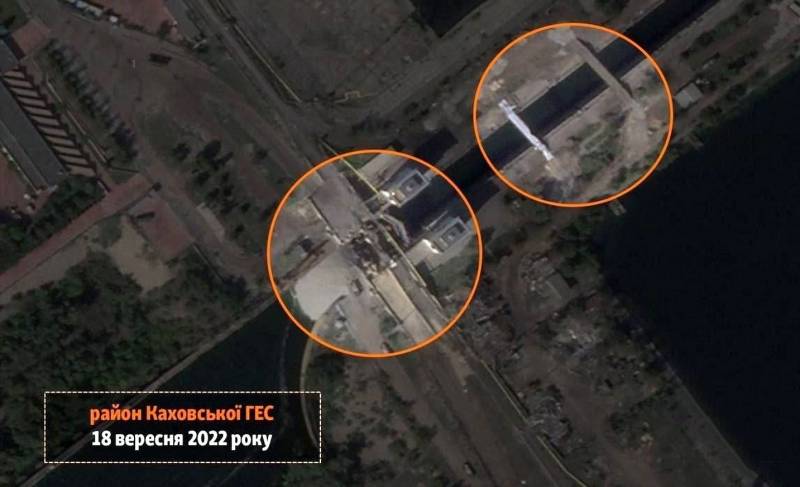 The Russian armed forces continue to supply the Kherson group, repairing the existing bridge and building new means of crossing at the Kakhovskaya hydroelectric power station.
According to sources, the RF Armed Forces are engaged in the restoration of the bridge span at the hydroelectric power station destroyed by the Armed Forces of Ukraine. In addition, two temporary bridges for the crossing were built nearby. Now the main task is to protect the facilities being built, designed to provide the right-bank units of the allied forces in the Kherson region with everything necessary.
Meanwhile, the RF Armed Forces continue to successfully engage Ukrainian formations and combat
machinery
APU. So, when trying to conduct reconnaissance in battle near the village of Orekhovo in the Zaporozhye region, a large part of a group of Ukrainian military personnel was destroyed. Russian artillery covered the militants in an open field, and the vast majority of them died.
The day before, the fighters of PMC "Wagner" in the area of ​​the village of Veselaia Dolina liberated a strategically important facility - an electrical substation of the Donbasskaya 750 kV substation. The substation is an important point for the distribution of electricity in the northern regions of Donbass.
Earlier, Wagner members from the Bakhmut group liquidated a sabotage and reconnaissance group in the DPR, which consisted of ten military personnel of the Armed Forces of Ukraine.