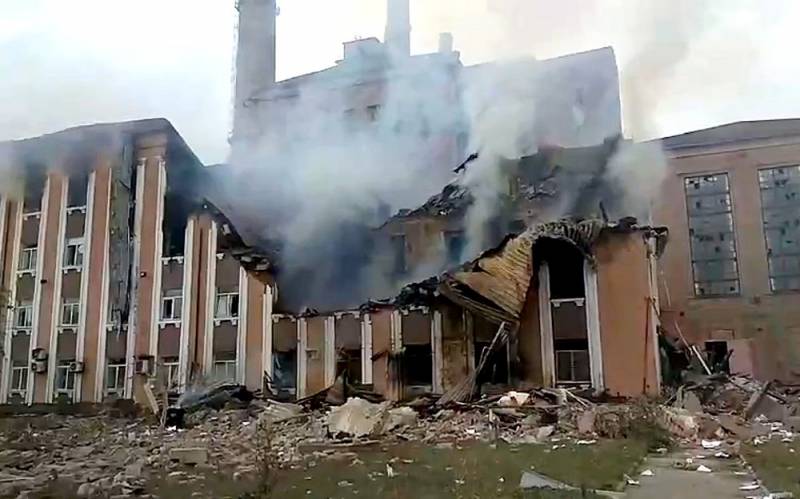 The strikes of the RF Armed Forces on the critical infrastructure of Ukraine during the NMD have become regular. This can be judged from the published footage of the consequences of a night rocket arrival at the Slavyanskaya TPP.
This energy facility is located in the city of Nikolaevka near Slavyansk, Donetsk region. On the morning of September 17, Slavyanskaya TPP was already under fire. Then the transformers at the electrical substation were destroyed. Now eyewitnesses have removed the results of new hits.
The first video shows a burning building. The fire is spreading throughout the building and the fire fighters are not visible. The employees of the enterprise are also not active in extinguishing the fire, although fire fighting teams are provided at each such facility.
The second video shows the morning state of the above building. It is deplorable. An eyewitness, an employee of the thermal power plant, called it "the old UK", perhaps he meant that it was a coal-fired boiler house or something like that.
Apparently, Slavyanskaya TPP, owned by PJSC Donbasenergo, is unlikely to resume full-fledged work in the near future. At the same time, it actually generated more than 800 MW of electricity. Moreover, other Ukrainian generating facilities will need to make up for the loss from the country's total electricity generation.