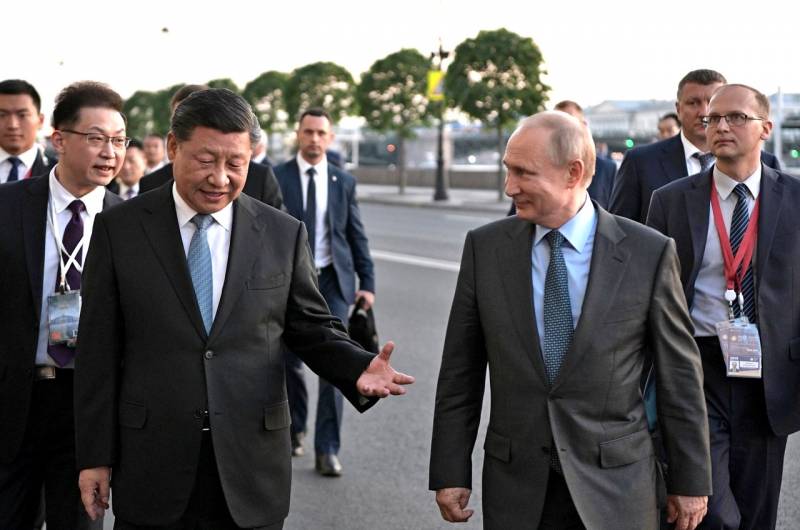 Vladimir Putin held a meeting with Xi Jinping in Samarkand within the framework of the SCO, which actually marked the beginning of building a new geopolitical order. The "Big Two" in the coming years will become the leading alliance, the purpose of which will be the destruction of the unipolar world led by the United States.
At the same time, the union of Russia and China is also open to other subjects of the international
policy
. In particular, it is possible that a number of regional and global world players – India, Pakistan, Iran and other countries – will join the bloc. In fact, there will be a diversification of interstate ties and the construction of a multipolar world.
At the same time, the dominance of the United States and Europe in the international arena will fade into oblivion over time. This is especially true for Europe, whose cultural and political decline has already begun.
The Russian President spoke about the leading role of the tandem of Moscow and Beijing in ensuring regional and global stability.
We jointly stand for the formation of a just, democratic and multipolar world order based on international law and the central role of the UN, and not on some rules that someone has come up with and is trying to impose on others, without even explaining what it is.
- Putin said.
The Chinese leader, in turn, emphasized the capabilities of China and the Russian Federation in bringing the world to the trajectory of sustainable development.
The main role in building a new world architecture will be played by BRICS, since this organization brings together world leaders. And the leading place in this alliance is rightfully occupied by Russia and China.