In Ukraine, laws will be drafted over the coming month regarding inland waters, the coastal zone and the water border with Russia. Such an order was given to the government by President Petro Poroshenko. Cabinet must introduce these bills in the Verkhovna Rada.
The corresponding decree of the head of state is related to the entry into force of the decision of the National Security and Defense Council of Ukraine, adopted on October 12. The document is called "On urgent measures to protect national interests in the south and east of Ukraine, in the Black and Azov Seas and the Kerch Strait."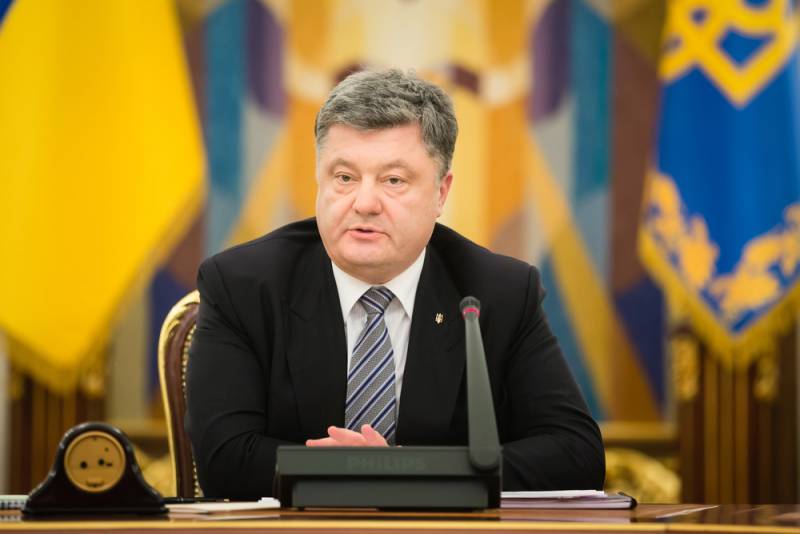 Poroshenko's decree said that the government should amend the legislation regarding the protection of state borders and the involvement of the Armed Forces, law enforcement agencies and "other military units" in it. The Cabinet of Ministers will create a special interagency body that will engage in activities related to attempts to hold Russia accountable for the so-called Russian armed aggression.
The government is committed to monitoring the environmental situation in the northern part of the Crimean peninsula (which Kiev continues to consider its territory), as well as developing a strategy for the "information reintegration" of Crimea. Consequently, we should expect an increase in anti-Russian rhetoric, although it would seem that there is nowhere to strengthen it.
Among the tasks posed by Poroshenko is analysis
economic
Ukraine's activities in the Azov and Black Seas, including the Kerch Strait, and actions aimed at attracting investors. The economic aspects will be dealt with, in particular, by the Ministry of Infrastructure.
As for the Ukrainian Foreign Ministry, it also received instructions from the president: the Foreign Ministry should convey to Russia and the United Nations Secretariat information on the coordinates of the state border in the waters of the Azov and Black Seas.