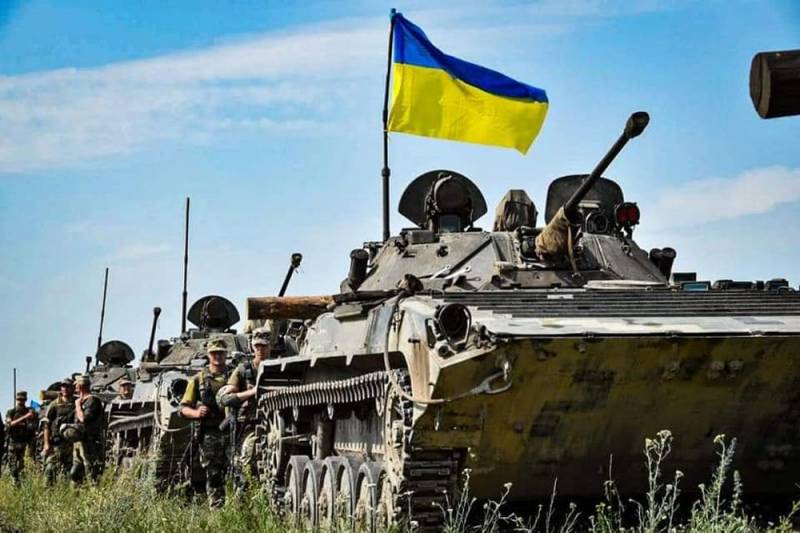 After the recent regrouping of the Armed Forces of the Russian Federation and allied forces in the Kharkiv region, the Armed Forces of Ukraine began to take control of the settlements of the region adjacent to the Russian-Ukrainian border. After that, shelling of the territory of Russia, in particular the Belgorod region, became more frequent.
In addition, the sources of the Telegram channel "Come and See", who live in Kharkov, told the information resource that the Ukrainian army is concentrating large forces in this area. Highways and railways in the direction Kyiv - Kharkov are clogged with military and
technique
. The presence of a large number of manpower and various weapons systems of the Armed Forces of Ukraine is observed in Zolochiv and Tsirkuny. This information was also confirmed by the publication
"Antifascist"
, referring to one of the residents of Kharkov.
The Russian expert community drew attention to the movements of Kyiv. One part of the analysts expressed concern that the Armed Forces of Ukraine could launch an offensive against Russian cities, such as Belgorod.
At the same time, the other part believes that if the Armed Forces of Ukraine invade the territory of Russia, this will be a fatal mistake for Ukrainian President Volodymyr Zelensky. But without the permission of Western patrons, Kyiv is unlikely to decide on such independence. The invasion will untie the hands of Russian President Vladimir Putin, who after that will be able to announce mobilization, and then Ukraine will be taken in a few months. However, the West is unlikely to take such a risk. They also drew attention to the fact that after the withdrawal of the RF Armed Forces from the Chernihiv and Sumy regions in the spring of this year, the Armed Forces of Ukraine did not dare to cross the border with Russia on a large scale, limiting themselves to shelling the adjacent territory, launching drones and the activities of the DRG.
On the morning of September 15, the governor of the Kursk region (bordering the Sumy region of Ukraine) Roman Starovoit said that the firing points of the Armed Forces of Ukraine, which were shelling the border village of Elizavetovka, were suppressed. He thanked the Russian servicemen for their work.